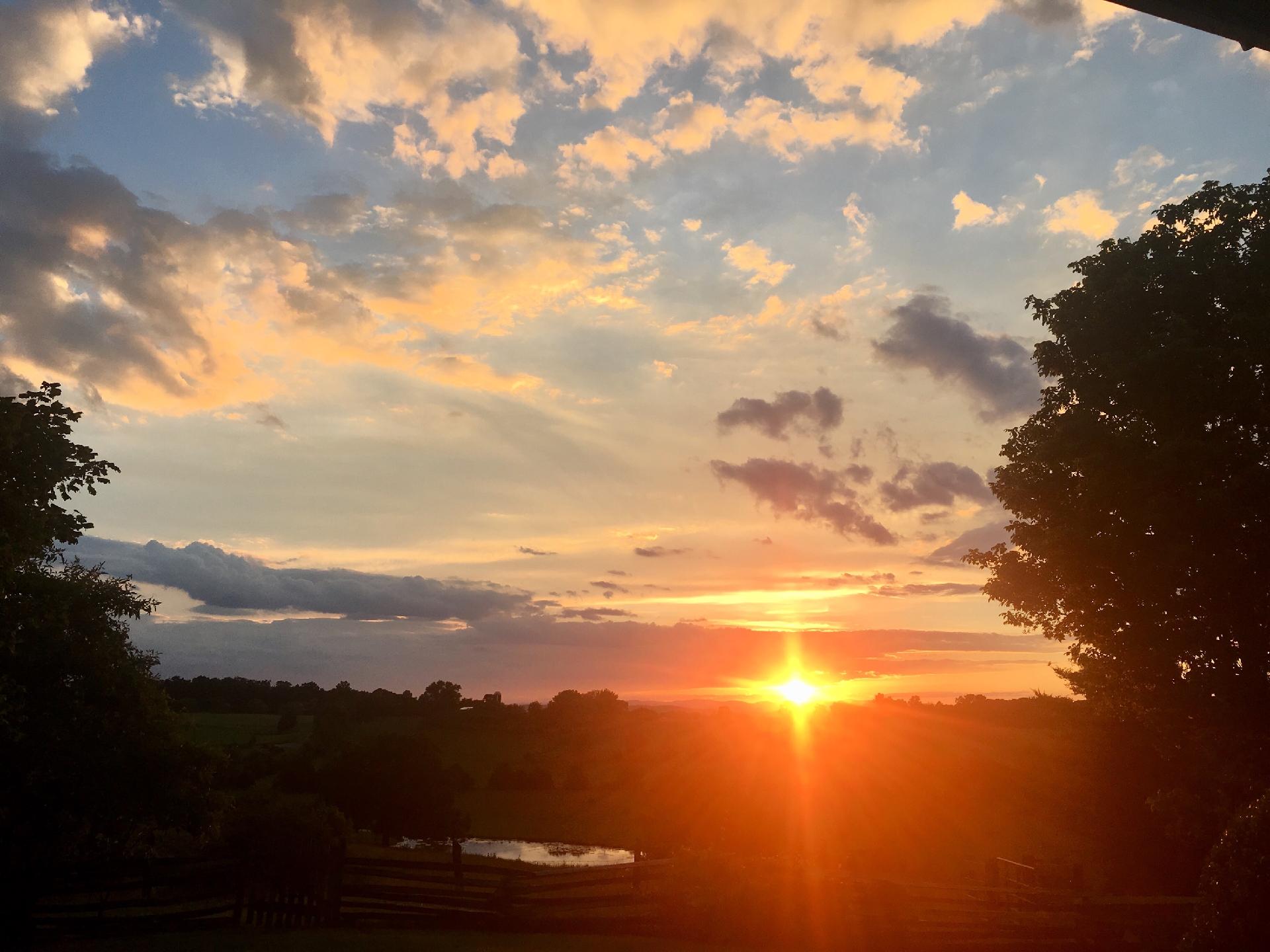 Good morning!  This page is intended to both serve as a continuing worship option for those participating in our worship service from home, and to serve in place of print resources during our in-person worship.  Following the worship service on Sunday, one or more video recordings from the service will be placed on this page, including the sermon.  This may take several hours, due to the time needed to process the videos.  We will email the congregation when the recordings have been posted.  If you would like to be added to our congregational email list, please contact pvcob.alive@gmail.com.

Upcoming Worship Plans!


We will be meeting in the Pavilion for Worship for one more service, this Sunday at 11:00AM. Starting October 24, we will move Worship into the Sanctuary. We will continue to meet for one service at 11:00AM through November 7, when our Junior High youth will be leading us in Worship. Children's Sunday School will also resume on November 7, at 9:50AM.

Wind and Word Bible study will be continuing this week at 6pm.

We will be hosting a CROP Hunger Walk starting at our church on November 13 at 1:00PM. CROP raises funds to help provide food for the hungry both locally and around the world. We will be joined by other churches in our community as we walk together to make a difference! Registration will be available soon.

Backpack Pals are accepting donations of Pudding Cups and Ramen Noodles! Please leave any donations in the blue bin located in the Narthex.  Thank you! 

Our Shenandoah District Conference will be held on November 6 at the Rockingham County Fairgrounds. This will be a very different conference than we had originally hoped for, due to adjustments because of the continuing Covid-19 Pandemic. Please be in prayer for a successful conference and for Pastor Daniel as he serves as Moderator for the conference.

We are excited to share a fundraising opportunity to support the Church of the Brethren Haiti Medical Project. The Haiti Medical project is a ministry of the Church of the Brethren in Haiti, providing basic health care to their neighbors. The project began with Mobile Medical Clinics, and has now expanded to community development work, including building clean wells and latrines to help with sanitation.

This year, a matching grant has been given to the Haiti Medical Project to help fund the building of latrines in Haiti. Our congregational leadership has decided to take a special collection to help take advantage of these matching funds. Additionally, we have secured another $5,000 matching grant from Karis, to help with this project. This means that the first $5,000 we raise, will send $20,000 to build latrines in Haiti! Funds beyond our first $5,000 will continue to be matched as available from the Haiti Medical Project grant.

We hope to share the invitation to contribute beyond our congregation as well. Our music leadership has just completed production of an album of hymns and praise songs, entitled "While I Run This Race." We will be distributing this album with an invitation to make donations to the Haiti Medical Project.

Donations can be given to the church office, or placed in the designated donation box on Sunday morning. Checks can be written to "Pleasant Valley CoB" with "Haiti" on the memo line.

The Verona Food Pantry is announcing the "Hunter Fauber Memorial Paper Drive" which will be held October 18th thru November 18th.  Products needed are: toilet paper, facial tissue, paper towels, baby wipes, baby diapers, and feminine personal products. Money donations are also appreciated. Please reach out to the Verona Community Food Pantry for more information as to how you can volunteer, donate, or be involved!
How lovely is Your temple, Your dwelling place on earth,
O Eternal One, Commander of the hosts of heaven.
How we long to be there—our souls are spent,
wanting, waiting to walk in the courts of the Eternal.
Our whole being sings joyfully
to the living God.
Just as the sparrow seeks her home,
and the swallow finds in her own nest
a place to lay her young,
We, too, seek Your altars, our King and our God,
How blessed are those who make Your house their home,
who live with You;
Together, we lift up your praise.
Creation Sings the Father's Song
Verse 1
Creation sings the Father's song
He calls the sun to wake the dawn
And run the course of day
Till evening falls in crimson rays
His fingerprints in flakes of snow
His breath upon this spinning globe
He charts the eagle's flight
Commands the newborn baby's cry
Chorus
Hallelujah
Let all creation stand and sing
Hallelujah
Fill the earth with songs of worship
Tell the wonders of creation's King
Verse 2
Creation gazed upon His face
The ageless One in time's embrace
Unveiled the Father's plan
Of reconciling God and man
A second Adam walked the earth
Whose blameless life would break the curse
Whose death would set us free
To live with Him eternally
Chorus
Hallelujah
Let all creation stand and sing
Hallelujah
Fill the earth with songs of worship
Tell the wonders of creation's King
Verse 3
Creation longs for His return
When Christ shall reign upon the earth
The bitter wars that rage
Are birth pains of a coming age
When He renews the land and sky
All heaven will sing and earth reply
With one resplendent theme
The glory of our God and King
Chorus
Hallelujah
Let all creation stand and sing
Hallelujah
Fill the earth with songs of worship
Tell the wonders of creation's King
Holy God of all creation
in your breath the waves splash and the heavens dance.
There is none like you.
When volcanoes rise, and crickets chirp
You are there.
When kings ascend their thrones
and when babies burp
You are there.
You hold us all in love,
teaching us your ways of mercy and justice,
calling us away from carelessness and destruction,
Opening our eyes to see the beauty
that you created at the beginning
and will restore at the end.
Restore us to the holiness of your creation.
Fill us with your spirit
that encourages, shapes, and strengthens
to spread your blessing throughout the earth. Amen.
Ephesians 6:10-20

NRSV

Finally, be strong in the Lord and in the strength of his power. Put on the whole armour of God, so that you may be able to stand against the wiles of the devil. For our struggle is not against enemies of blood and flesh, but against the rulers, against the authorities, against the cosmic powers of this present darkness, against the spiritual forces of evil in the heavenly places. Therefore take up the whole armour of God, so that you may be able to withstand on that evil day, and having done everything, to stand firm. Stand therefore, and fasten the belt of truth around your waist, and put on the breastplate of righteousness. As shoes for your feet put on whatever will make you ready to proclaim the gospel of peace. With all of these, take the shield of faith, with which you will be able to quench all the flaming arrows of the evil one. Take the helmet of salvation, and the sword of the Spirit, which is the word of God.
Pray in the Spirit at all times in every prayer and supplication. To that end keep alert and always persevere in supplication for all the saints. Pray also for me, so that when I speak, a message may be given to me to make known with boldness the mystery of the gospel, for which I am an ambassador in chains. Pray that I may declare it boldly, as I must speak.
Verse 1
I searched the world but it couldn't fill me
Man's empty praise and treasures that fade
Are never enough
Then You came along and put me back together
And every desire is now satisfied here in Your love
Chorus
Oh there's nothing better than You
There's nothing better than You
Lord there's nothing
Nothing is better than You
Verse 2
I'm not afraid to show You my weakness
My failures and flaws
Lord You've seen them all
And You still call me friend
'Cause the God of the mountain
Is the God of the valley
And there's not a place
Your mercy and grace won't find me again
Chorus
Oh there's nothing better than You
There's nothing better than You
Lord there's nothing
Nothing is better than You
Bridge
You turn mourning to dancing
You give beauty for ashes
You turn shame into glory
You're the only one who can
You turn graves into gardens
You turn bones into armies
You turn seas into highways
You're the only one who can
Chorus
Oh there's nothing better than You
There's nothing better than You
Lord there's nothing
Nothing is better than You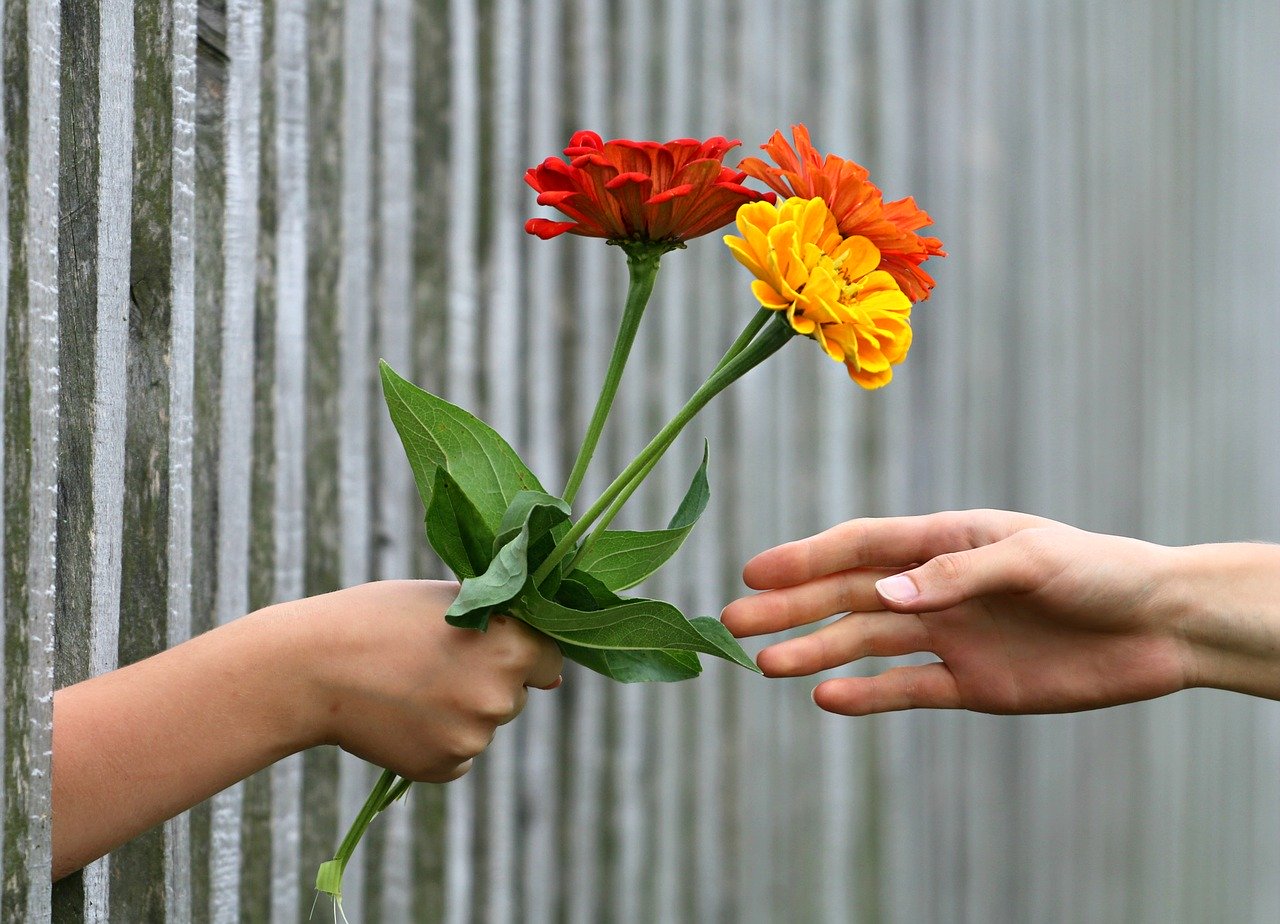 God calls to us:
I am about to create new heavens and a new earth;
the former things shall not be remembered or come to mind.
Be glad and rejoice for ever in what I am creating;
for I am about to create Jerusalem as a joy, and its people as a delight.
All who join themselves to the Lord,
to serve to love the name of the Lord,
to be obedient, keep the sabbath, and hold fast my covenant—
these I will bring to my holy mountain,
and make them joyful in my house of prayer;
My house shall be called a house of prayer for all peoples.
Most Holy and Redeeming God,
We give thanks for your love today.
It is your love that makes us the sheep of your pasture,
Your love that is given to us as the work of your hands.
Without your guidance, we run in every direction
We do not know how to choose the good from the bad.
Our eyes are caught by the bright flash of the rose,
And our mouths are filled with thorns.
But you are the good shepherd
and you have given your life to make us your own.
So teach us once again to listen for your voice.
Lead us in paths of righteousness and mercy.
Heal us of every ailment of body and spirit.
Bind our wounds, and send us to bind the wounds of others.
Make us messengers of your peace.
Open our eyes to your presence with us today.
Free us from the desire to take life into our own hands.
Instead, through your Holy Spirit, make our hands your own.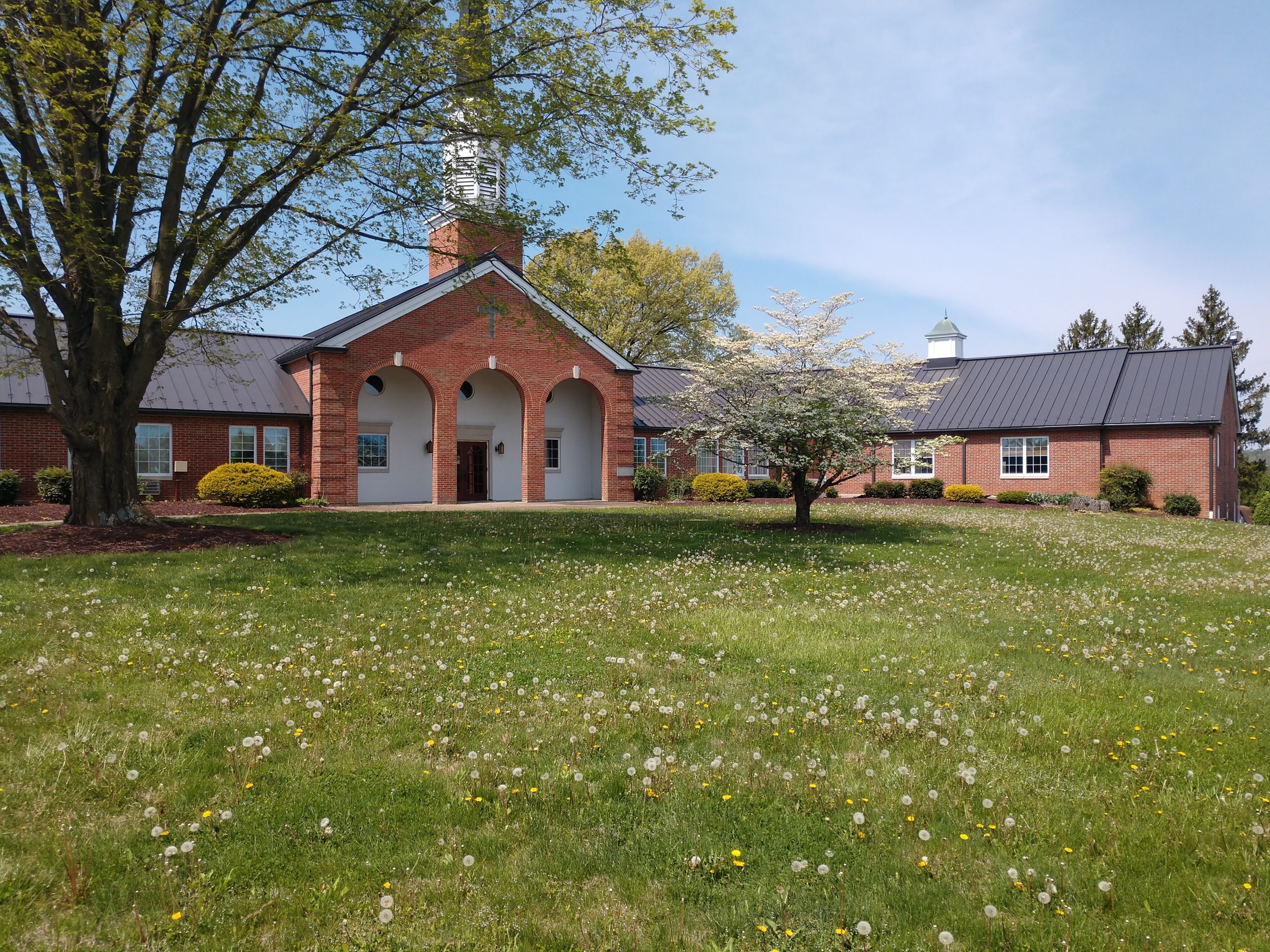 Remind us that you sow with unending love.
And that you are the one who gives growth and life.
Bring your life to fruitfulness in us.
Wash from us everything that hinders.
Encourage us in everything that shares your love.
So we will know the blessing of walking with you today.
Lead us together into your Kingdom,
where your grace delivers us all. Amen.
How Firm a Foundation
Verse 1
How firm a foundation, you saints of the Lord
Is written for your faith in His excellent word
What more can He say than to you He has said
To you who for safety to Jesus have fled?
Verse 2
Fear not, I am with you, so be not dismayed
For I am your God, and will still give you aid
I'll strengthen you, help you, and help you to stand
Upheld by my righteous, all powerful hand
Verse 3
When through the deep waters I call you to go
The rivers of sorrow will not overflow
For I will be with you, your problems to bless
And make holy to you your deepest distress
All of Creation is filled with the love of God.
No distance, height or depth can separate us from it.
So go now as God's witness
To point to the beauty and wonder
Compassion and mercy
Infinite glory
Of our God who is with us always. Amen.