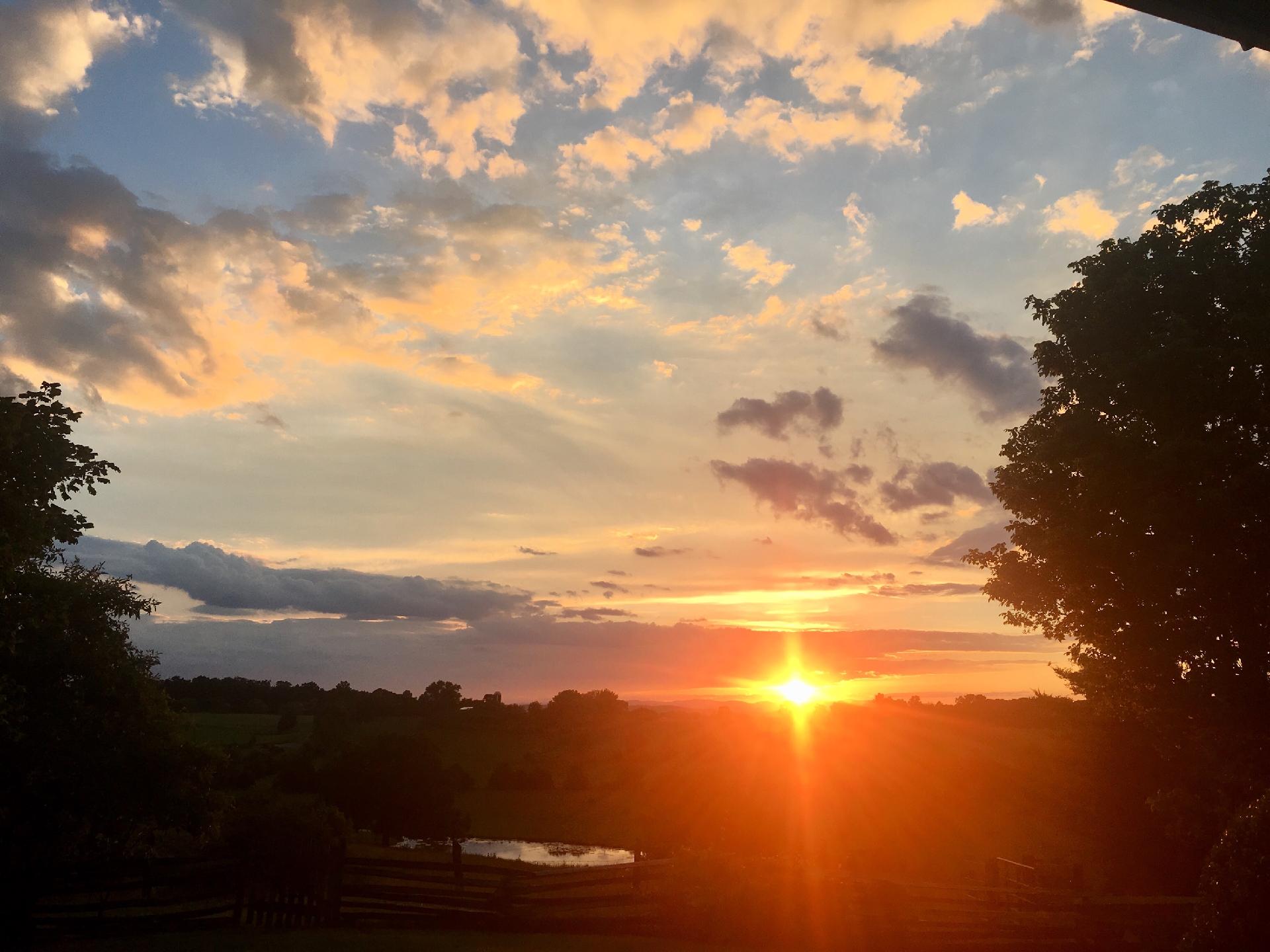 Good morning!  This page is intended to both serve as a continuing worship option for those participating in our worship service from home, and to serve in place of print resources during our in-person worship.  Following the worship service on Sunday, one or more video recordings from the service will be placed on this page, including the sermon.  This may take several hours, due to the time needed to process the videos.  We will email the congregation when the recordings have been posted.  If you would like to be added to our congregational email list, please contact pvcob.alive@gmail.com.

Indoor seating is available in the sanctuary with the live stream of the service on the screen.

Wind and Word Bible study will be continuing for the next several weeks at 6pm.

The October Family Activity will be a Drive-Thru Trunk or Treat on October 16, 1:00 pm to 3:00 pm.

Please contact Emily Ashby or Pastor Rebecca to help out. More information on the Trunk or Treat will be coming soon!!

We will be hosting a CROP Hunger Walk starting at our church on November 13 at 1:00PM. CROP raises funds to help provide food for the hungry both locally and around the world. We will be joined by other churches in our community as we walk together to make a difference! Registration will be available soon.

Adult Sunday School will be held at 9:50AM. Children's Sunday School will not resume until we come inside for worship; we will continue to have a Kid's Connection time on the playground at 10:30.

Backpack Pals are accepting donations of Pudding Cups and Ramen Noodles! Please leave any donations in the blue bin located in the Narthex.  Thank you! 

The Shenandoah District is hosting a special worship service, "Rally For Christ at the Farm" on Sunday, October 10, at 4:00 pm.  This will be a time of spiritual renewal for the churches in the south section of the Shenandoah District. Please bring a chair for seating. 168 Trinity Point Rd, Swoope, Va.

We are excited to share a fundraising opportunity to support the Church or the Brethren's Haiti Medical Project that has been in operation since 2012! This project will help to provide sanitary latrines to communities in Haiti affected by recent natural disasters. We are blessed to be working with other community organizations for a matching grant program in a true testimony to the giving hearts of our community, the far-spreading reach of God's love, and a display of the many talents of our church family and friends. We will be releasing more information on this fundraiser soon and hope that you will be as excited as we are to share in it!

The Verona Food Pantry is announcing the "Hunter Fauber Memorial Paper Drive" which will be held October 18th thru November 18th.  Products needed are: toilet paper, facial tissue, paper towels, baby wipes, baby diapers, and feminine personal products. Money donations are also appreciated. Please reach out to the Verona Community Food Pantry for more information as to how you can volunteer, donate, or be involved!
For the Lord's ways are completely good.
Teach us Lord, to be mindful of you in all that we do and say.
For the Lord fills us with compassion and mercy and everlasting love.
Teach us, Lord to release these same qualities unto others as we live and move and breath.
Praise God for these precious gifts!
Lord, we long to be like you, to overflow with joy and peace. Teach us to speak as you would speak, to act as you would act. Lead us away from evil and temptation and deliver us into mercy and forgiveness. We surrender our lives to you, Lord, all of our days. Teach us humility as we hear and follow your word. For your ways are good and true. Amen.
-Matt Christ, Living Word Bulletin
Holy Spirit, Come With Power
Verse 1
Holy Spirit, come with power,
breathe into our aching night.
We expect you this glad hour,
waiting for your strength and light.
We are fearful, we are ailing,
we are weak and selfish too.
Break upon your congregation,
give us vigor, life anew.
Verse 2
Holy Spirit, come with fire,
burn us with your presence new.
Let us as one mighty choir
sing our hymn of praise to you.
Burn away our wasted sadness
and enflame us with your love.
Burst upon your congregation,
give us gladness from above.
Verse 3
Holy Spirit, bring your message,
burn and breathe each word anew
deep into our tired living
till we strive your work to do.
Teach us love and trusting kindness,
lend our hands to those who hurt.
Breathe upon your congregation
and inspire us with your word.
God of all Creation
You are our beginning.
You are with us today.
Your love is the promise to come.
You are faithful to every generation!
And so we call to you today,
confident that you will hear and respond.
You are the shepherd who seeks out your sheep,
who leads them along the heights
and through the dark passes.
We pray that you will bring comfort
to those that are ailing and hurting.
Heal the wounds that are present.
Cure the diseases that cripple and kill body and spirit.
Strengthen us in your compassion.
Give us tools to share caring and build hope.
Knit us together as a body that proclaims the glory of our Creator.
Because you have promised, O God,
that you will bring redemption.
You have proclaimed
that pain and sorrow will be brought to an end.
And we all long for the day,
when peace will prevail over all the earth.
So bring us all home to your table,
to strengthen our bodies and souls,
preparing us to go sharing your beauty
and you righteousness with all creation.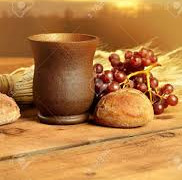 Teach us to live well,
and to remember that you are the one
who can make us right and whole.
Hear the confessions that we hide deep within our hearts.
Lead us to the place where we can lay them bare before you
and discover the depth of your cleansing grace.
Remind us that you have come so that we can be born again
and that you desire to make this whole world new!
In your Holy Spirit we pray. Amen.
Ephesians 5:8-14

NRSV

So then, putting away falsehood, let all of us speak the truth to our neighbors, for we are members of one another. Be angry but do not sin; do not let the sun go down on your anger, and do not make room for the devil. Thieves must give up stealing; rather let them labor and work honestly with their own hands, so as to have something to share with the needy. Let no evil talk come out of your mouths, but only what is useful for building up, as there is need, so that your words may give grace to those who hear. And do not grieve the Holy Spirit of God, with which you were marked with a seal for the day of redemption. Put away from you all bitterness and wrath and anger and wrangling and slander, together with all malice, and be kind to one another, tenderhearted, forgiving one another, as God in Christ has forgiven you.Therefore be imitators of God, as beloved children,
God who creates both sun and rain,
Your pour out your love as generously as the waters fall,
with intention that we should be able to grow as your children.
You give us rich times in which we are grow
and lean times that teach us strength.
You are present in them all, our Savior and our Lord.
We have seen your faithfulness.
We have seen the fruits that were born by deep roots
grown from seed planted long ago.
We thank you for those who did that planting,
who taught us about your story and your love
and helped us to find our place in both.
Now, Lord, as we move into this next year
we ask that you will continue to equip and strengthen us
in every gift of your Spirit.
Help us to live together wisely and compassionately.
Help us to name your blessings, and celebrate them with others.
Help us to plant more seeds that will help others to see your glory.
In Jesus we pray, Amen.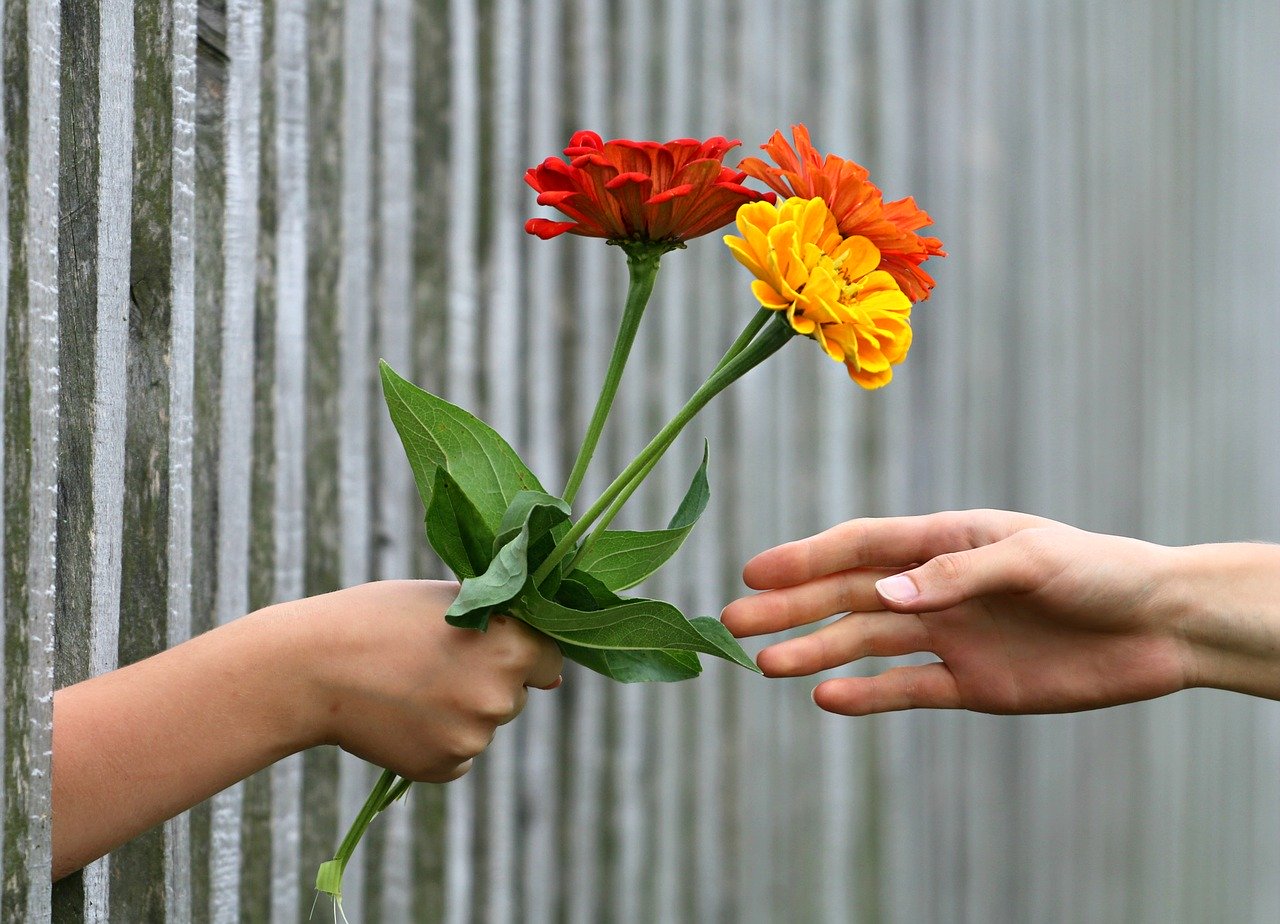 We make our commitments to God, because we believe in the God who gave food to his children in the wilderness. God cracked open rocks to reveal springs so they could drink, and led them to safe places where they could rest. God shone his glory before them, and taught them how to live in ways of mercy and justice. And God finally came to live among them in Jesus, to open to all the door to joy and peace.
May we see God's way in Jesus revealed among us. We love today because God loves all of us.
Verse 1
Come set Your rule and reign
In our hearts again
Increase in us we pray
Unveil why we're made
Come set our hearts ablaze with hope
Like wildfire in our very souls
Holy Spirit come invade us now
We are Your church
We need Your pow'r in us
Verse 2

We seek Your kingdom first
We hunger and we thirst
Refuse to waste our lives
For You're our joy and prize
To see the captives' hearts released
The hurt the sick the poor at peace
We lay down our lives for heaven's cause
We are Your church
We pray revive this earth
Chorus

Build Your kingdom here
Let the darkness fear
Show Your mighty hand
Heal our streets and land
Set Your church on fire
Win this nation back
Change the atmosphere
Build Your kingdom here we pray
Verse 3

Unleash Your kingdom's pow'r
Reaching the near and far
No force of hell can stop
Your beauty changing hearts
You made us for much more than this
Awake the kingdom seed in us
Fill us with the strength and love of Christ
We are Your church
We are the hope on earth
Chorus

Build Your kingdom here
Let the darkness fear
Show Your mighty hand
Heal our streets and land
Set Your church on fire
Win this nation back
Change the atmosphere
Build Your kingdom here we pray
When flowers bloom and when leaves fall,
As fruits ripens and seeds are prepared for spring,
God is at work among us,
in rain and snow,
in birth and healing,
and even in mourning, alike.
May you always see God at work in your life.
Whether fields are in growth or at rest,
God is the loving Lord of all.
Go in God's peace. Amen.