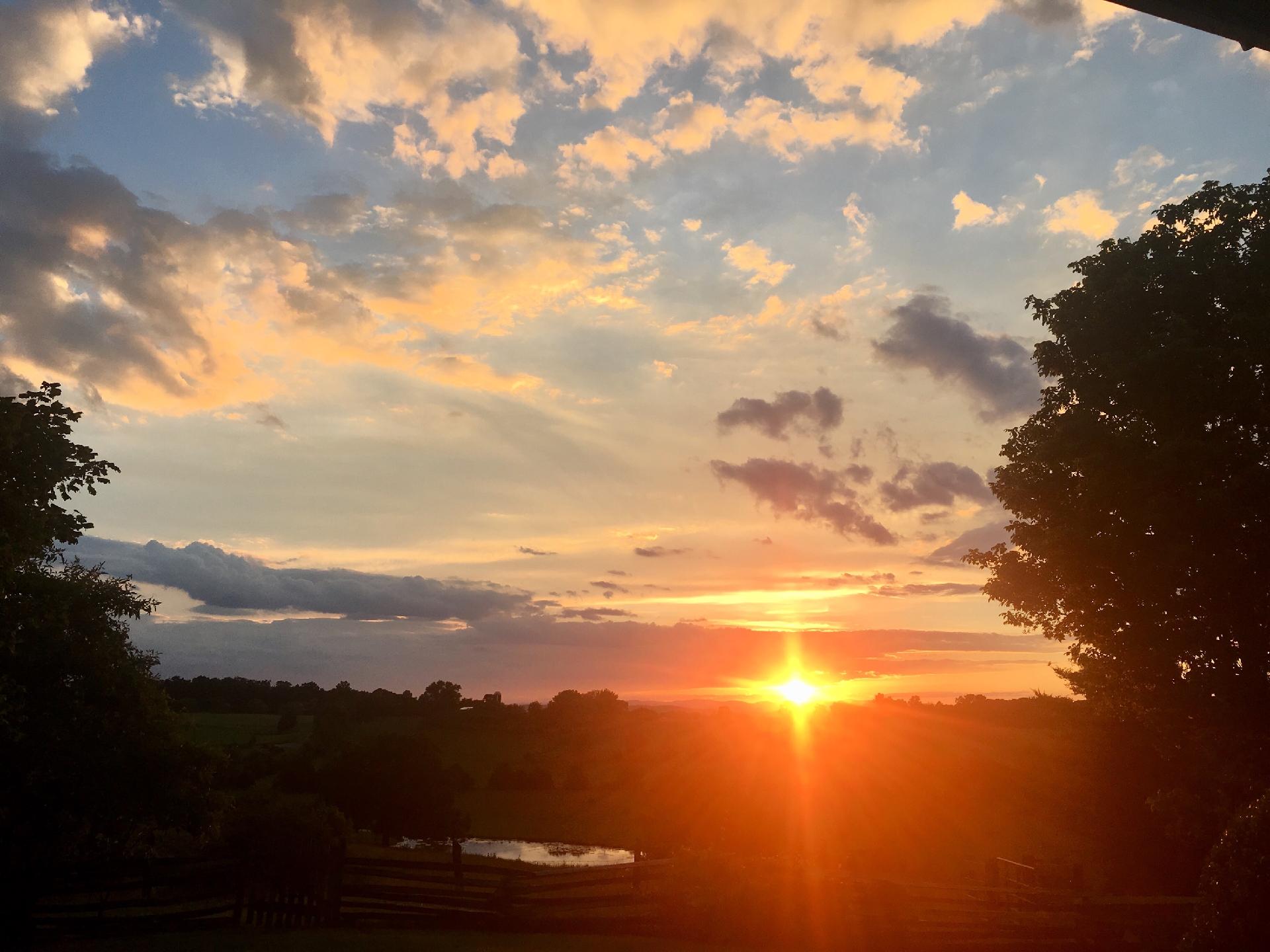 Good morning!  This page is intended to both serve as a continuing worship option for those participating in our worship service from home, and to serve in place of print resources during our in-person worship.  Following the worship service on Sunday, one or more video recordings from the service will be placed on this page, including the sermon.  This may take several hours, due to the time needed to process the videos.  We will email the congregation when the recordings have been posted.  If you would like to be added to our congregational email list, please contact pvcob.alive@gmail.com.

Indoor seating is available in the sanctuary with the live stream of the service on the screen.

"Wind and Word" – Pastor Daniel is leading a Summer Bible Study in the Pavilion on Tuesday evenings at 7PM. The study will look at the movement of the Holy Spirit in the Church in the book of Acts. Each evening will be a standalone study, and you are invited to come even if you cannot commit to being present every week.
There will be a special called Congregational Business Meeting on June 27 to consider proposed by-law changes.

 

Details will be available soon.

Pastors Daniel and Rebecca will be away on vacation from June 21-27.

We are resuming production of a church newsletter. The deadline for including items in the July Newsletter will be June 23.

Softball season has started! We play at the Weyers Cave Ruritan Park, usually on Monday and Tuesday evenings. Next week's games are at June 14 at 7:30 PM and June 15 at 8:30 PM. The full schedule can be found on the church website, www.pleasantvalleyalive.org.

Upcoming Youth Activities

Family Activity – Dinner, Tie dye shirts and water fun!  June 18, 5:30-7:30 pm

W

e will be celebrating a 

Graduate Recognition

 as a part of our worship service on Sunday, June 20.

Church World Service will be sending a trailer to pick up Disaster Ministry Kits from the depot at the District Office (next door to our church) on the morning of Thursday, June 16. If you might be available to help load the trailer (significant lifting involved) please contact Pastor Daniel or Jerry Ruff.
The Church of the Brethren Annual Conference will take place online this year from June 30 to July 4. Pastors Daniel and Rebecca have been asked to serve as delegates for our congregation, but non-delegate registration is also available. Registered participants will be to participate in bible studies, concerts, insight sessions and a conversation groups as well as business sessions. Worship services will nor require registration. More information can be found at www.brethren.org/ac/.
Backpack Pals,

 our food collection for hungry children, has wrapped up for this school year. Thank you for helping to make certain that the children in our community have food to eat! We will resume distribution in Mid-September.

Tickets for the Jimmy Fortune Concert on August 15th are available here at the Rockingham County Fairgrounds website.
When Jesus was teaching the disciples in Galilee, he told them this parable, "The kingdom of heaven is like a merchant in search of fine pearls, and on finding on pearl of great value, he went and sold all that he had and bought it." We gather for this reason this morning. We celebrate God's love, but not because our love for God is so great. Our real cause for celebration is the greatness of love that God has for us.
O come, let us sing to the Lord;
let us make a joyful noise to the rock of our salvation!
               Bless the Lord!
                              Praise God's Holy name!
For the Lord is a great God, and a great King above all gods.
In his hand are the depths of the earth;
the heights of the mountains are his also.
               Bless the Lord!
                               Praise God's Holy name!
The sea is his, for he made it,
and the dry land, which his hands have formed.
O come, let us worship and bow down,
let us kneel before the Lord, our Maker!
               Bless the Lord!
                              Praise God's Holy name!
For he is our God, and we are the people of his pasture, and the sheep of his hand.
               Bless the Lord!
                              Praise God's Holy name!
Holy Spirit, Come with Power
Holy Spirit, come with power,
breathe into our aching night.
We expect you this glad hour,
waiting for your strength and light.
We are fearful, we are ailing,
we are weak and selfish too.
Break upon your congregation,
give us vigor, life anew.
Holy Spirit, come with fire,
burn us with your presence new.
Let us as one mighty choir
sing our hymn of praise to you.
Burn away our wasted sadness
and enflame us with your love.
Burst upon your congregation,
give us gladness from above.
Holy Spirit, bring your message,
burn and breathe each word anew
deep into our tired living
till we strive your work to do.
Teach us love and trusting kindness,
lend our hands to those who hurt.
Breathe upon your congregation
and inspire us with your word.
Almighty and gracious God,
you send your warmth through the sun,
and water the earth with the clouds..
You give us each our part
and you give the growth.
So we lift our voices in praise to you today,
celebrating your love and redemption,
rejoicing in being drawn close to you,
reveling as we dip our hands in the streams of grace
that bring life to all creation.
Pour your Spirit through us
with love, service, and laughter,
for all your children to receive. Amen
2 Corinthians 9:6-15

NRSV

The point is this: the one who sows sparingly will also reap sparingly, and the one who sows bountifully will also reap bountifully. Each of you must give as you have made up your mind, not reluctantly or under compulsion, for God loves a cheerful giver. And God is able to provide you with every blessing in abundance, so that by always having enough of everything, you may share abundantly in every good work. As it is written, 'He scatters abroad, he gives to the poor; his righteousness endures for ever.'

He who supplies seed to the sower and bread for food will supply and multiply your seed for sowing and increase the harvest of your righteousness. You will be enriched in every way for your great generosity, which will produce thanksgiving to God through us; for the rendering of this ministry not only supplies the needs of the saints but also overflows with many thanksgivings to God. Through the testing of this ministry you glorify God by your obedience to the confession of the gospel of Christ and by the generosity of your sharing with them and with all others, while they long for you and pray for you because of the surpassing grace of God that he has given you. Thanks be to God for his indescribable gift!
Verse 1
Every time I tried to make it on my own
Every time I tried to stand and start to fall
All those lonely roads that I have traveled on
There was Jesus
Verse 2
When the life I built came crashing to the ground
When the friends I had were nowhere to be found
I couldn't see it then but I can see it now
There was Jesus
Chorus
In the waiting in the searching
In the healing and the hurting
Like a blessing buried in the broken pieces
Every minute every moment
Of where I been or where I'm going
Even when I didn't know it
Or couldn't see it
There was Jesus
Verse 3
For this man who needs amazing kind of grace
For forgiveness at a price I couldn't pay
I'm not perfect so I thank God every day
There was Jesus
Chorus
In the waiting in the searching
In the healing and the hurting
Like a blessing buried in the broken pieces
Every minute every moment
Of where I been or where I'm going
Even when I didn't know it
Or couldn't see it
There was Jesus
Bridge
On the mountain in the valleys – There was Jesus
In the shadows of the alleys – There was Jesus
In the fire in the flood – There was Jesus
Always is and always was
No I never walk alone – You are always there
Chorus
In the waiting in the searching
In the healing and the hurting
Like a blessing buried in the broken pieces
Every minute every moment
Of where I been or where I'm going
Even when I didn't know it
Or couldn't see it
There was Jesus
Brothers and Sisters, we are gathered together this day and made holy!
Not alone, but as Christ's Body;
as ones invited to serve and love together, we gather.
On this day of wonder and hope, we gather,
as those who would care for one another, we gather;
not in isolation, but in community.
On this day of prayer and praise, of silence and song,
God calls us together;
not with empty hands, or emptier hearts;
but as those baptized in mercy's tears,
as those washed in the river of hope,
and as those born in the fountain of new life.
We are gathered today in Christ's love.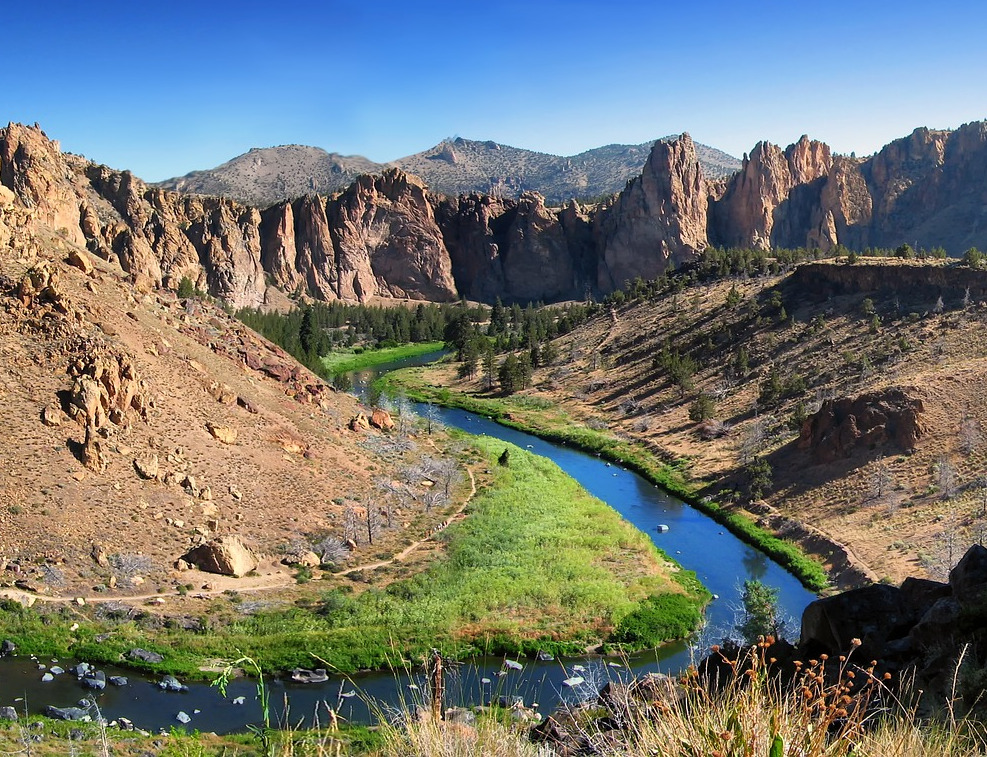 Almighty, loving God.
You are our rock in the midst of the storm
And you are more.
You are the wind that fills the sail and carries the seed.
You are the ground that carries our feet and gives birth to the crop.
You are the waves in which creatures swim and children play.
All that we have and are come from you.
We give thanks to you today.
We thank you for the basics of life:
for food on the table
and clean water to drink;
for societies that share together;
for those who grow food
and those who teach children;
for those who build houses
and those who build justice;
for every gift that you have given
so we may share and care with others.
We do confess, O God, that we have gotten too caught up in your gifts.
We have taken the barrel of water,
tried to drink it all at once,
and told those with empty glasses that we had little to share.
We have listened to those who told us that tomorrow there would be nothing left
and forgotten that you are the one who provided for today.
Forgive our wandering eyes and fearful hearts.
Give us confidence to seek nothing less than the compassionate life of your kingdom.
Teach us how to bless.
Lead us to seek out those hungering and thirsting.
Sow your love through us.
For we believe in your coming promise.
The kingdom of heaven is right around the corner,
within reach of praying hands.
Help us to see and recognize your presence among us,
that our joy, your joy, would be made complete.
In your Son and Spirit we pray, Amen.
You Shall Go Out With Joy
You shall go out with joy
And be led forth with peace
The mountains and the hills
Will break forth before you
There'll be shouts of joy
And all the trees of the field
Will clap, will clap their hands
And all the trees of the field
Will clap their hands
The trees of the field
Will clap their hands
The trees of the field
Will clap their hands
While you go out with joy
May God open the eyes of our hearts to see:
the hope to which he is calling us,
the glory Christ has prepared for us,
and the power of the Spirit at work among us.
Go celebrating the grace of God! Amen.