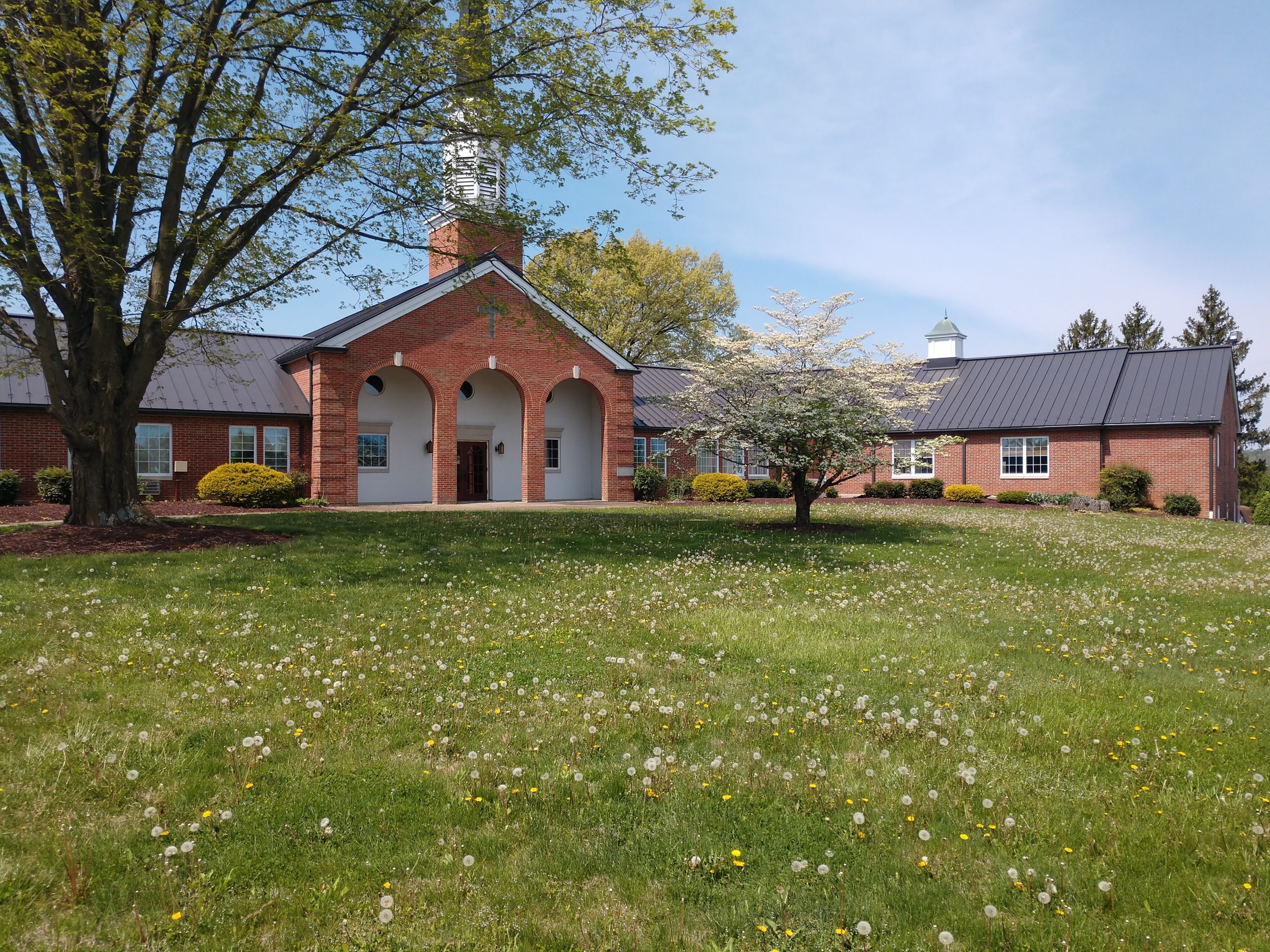 Good morning!  This page is intended to both serve as a continuing worship option for those participating in our worship service from home, and to serve in place of print resources during our in-person worship.  Following the worship service on Sunday, one or more video recordings from the service will be placed on this page, including the sermon.  This may take several hours, due to the time needed to process the videos.  We will email the congregation when the recordings have been posted.  If you would like to be added to our congregational email list, please contact pvcob.alive@gmail.com.

Softball is starting soon so mark your calendars for May 9! There will be three practices leading up to the start. Sunday May 1 at 6pm, Wednesday May 4 at 7pm, and Sunday May 8 at 6pm. Please contact Kyle Myers with any questions.

Brethren Woods is looking for donations for their Spring Festival on Saturday, April 30th.  Donations are needed for the yard sale and auction.  Item suggestions are: comforter's/quilts, crafts, theme baskets, collectibles, artwork, wooden items, antiques and baked goods. I will be glad to take small items (that will fit in my car) to Brethren Woods.  These donations need to be dropped off in the Church Library by Sunday,April 24th. Plan to come out to bid, buy and take home a treasure. If you have any questions, please feel free to contact Emily Ashby at 540-480-1313

Is there a special place in the Valley that brings you peace and clarity? As part of our mission of refugee resettlement, Isabelle Garber has started a new project, Places of Peace. She's asking for submissions from the PVCoB community members that she will then compile into a bound book to give to the refugee family. This mission intends to serve their mental health, help them feel adjusted to the area, and help them get to know us better! If you're interested, please write a short paragraph describing your place of peace and why it's important to you (photos are also optional but encouraged!) Please email Isabelle Garber garberisabelle@gmail.comwith submissions by April 15th (late submissions accepted)!

Backpack Pals are accepting donations of Pudding Cups and Ramen Noodles! Pudding cups are especially needed. Please leave any donations in the blue bin located in the Narthex.  Thank you!

The 22nd Annual SDDA Golf Tournament is Friday, May 20th at Heritage Oaks Golf Course! You can pick up more

 

information in the Narthex found at the trifold display. If you have any questions, please contact Don Landes.

 
Palm of Praise
Based on Psalm 145
Who is our God?
The Lord, gracious and full of compassion,
slow to anger, great in kindness.
The Lord is loving to everyone
and his compassion is over all his works.
So we praise you through our work, O Lord.
In your faithfulness, we share your blessing.
We speak of the glory of your kingdom
and tell of your power;
That people may know you
and the glorious splendor of your kingdom.
God's kingdom is an everlasting kingdom;
full of faithfulness and grace forever.
Our God transforms and heals.
Our God leads and renews.
Our God loves us.
Our God is our promise and hope;
salvation for all creation.
This is our God! Amen!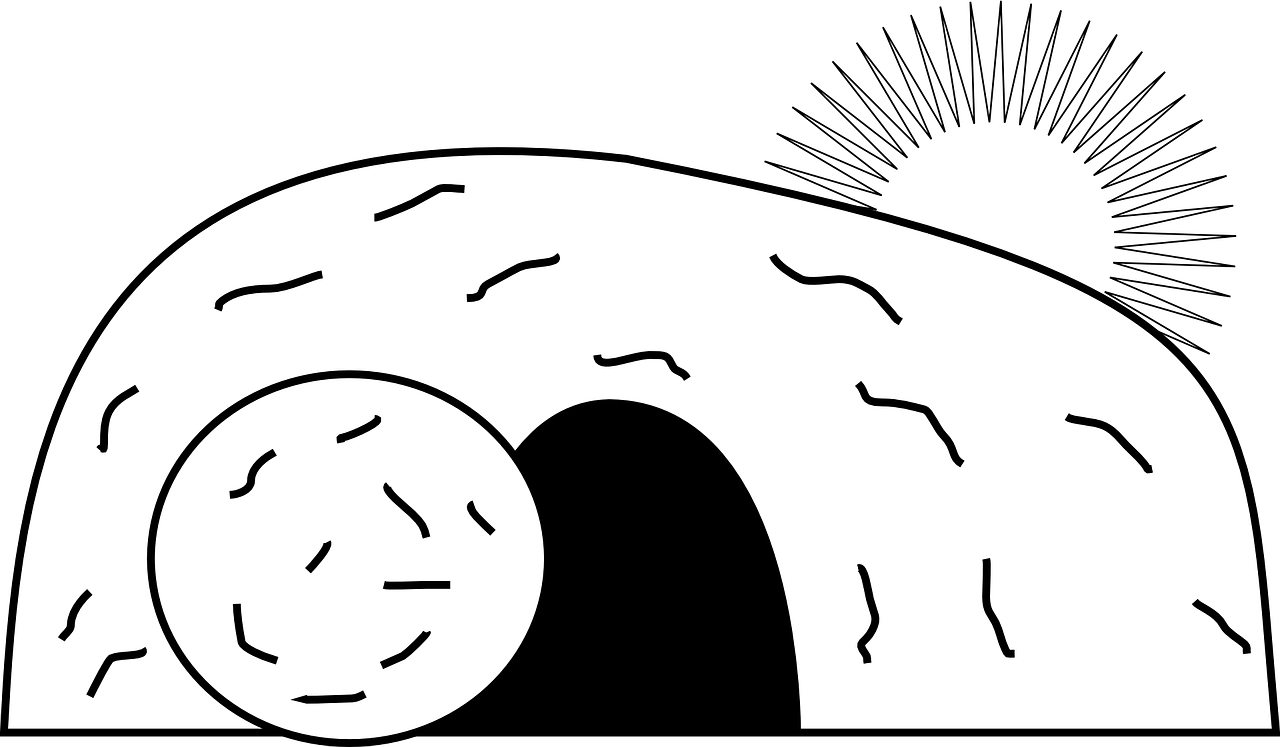 Gathering Prayer
We gather in your blessing this morning, O God. Last week we heard the witness of your resurrection, and we are reminded of it every time we see a flower or a cross. Because you live, we live! So we sing your praises this morning. Fill us with your word and spirit, and receive what we lift to you today. Amen.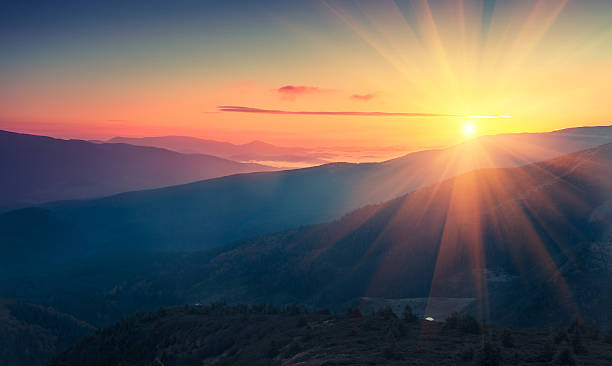 Romans 1:1-7 NRSV
Paul, a servant of Jesus Christ, called to be an apostle, set apart for the gospel of God, which he promised beforehand through his prophets in the holy scriptures, the gospel concerning his Son, who was descended from David according to the flesh and was declared to be Son of God with power according to the spirit of holiness by resurrection from the dead, Jesus Christ our Lord, through whom we have received grace and apostleship to bring about the obedience of faith among all the Gentiles for the sake of his name, including yourselves who are called to belong to Jesus Christ,
To all God's beloved in Rome, who are called to be saints:
Grace to you and peace from God our Father and the Lord Jesus Christ.
One warm early spring a few years ago, I was walking around the church when I noticed something disheartening. While other trees around the church were starting to bud and bloom, the big oak tree in front of the church was not responding to the warming weather. I reached up to examine a twig and it snapped off, dry in my hand. This tree was probably at least 75 years old and over the winter it had died.
It was a great deal of work, cutting down this great oak, along with some other trees around the church that needed to be removed. Some had died, and others had become overgrown. But there was still possibility, even in the dead wood. David Weade took a piece of the wood. He infused it with resin, and turned this beautiful urn. He had to infuse it with resin, because the death had been going on in that tree much linger than we knew. The wood had already become fairly soft and pithy. It needed new strength in order to become anything, But now, infused with resin, It becomes the bowl we have here.
It will not replace the beautiful tree that we have lost, but I pray it will serve as a reminder that even death is not the end in Christ. Instead, in Christ, we find a strength and beauty that truly is beyond what we can bear.
Where do you need more of Jesus presence infused in your life? Where are you worn out and tired? Where do you long, hope, and pray for God's spirit to come down, to enter in, to raise us up and make us so much more?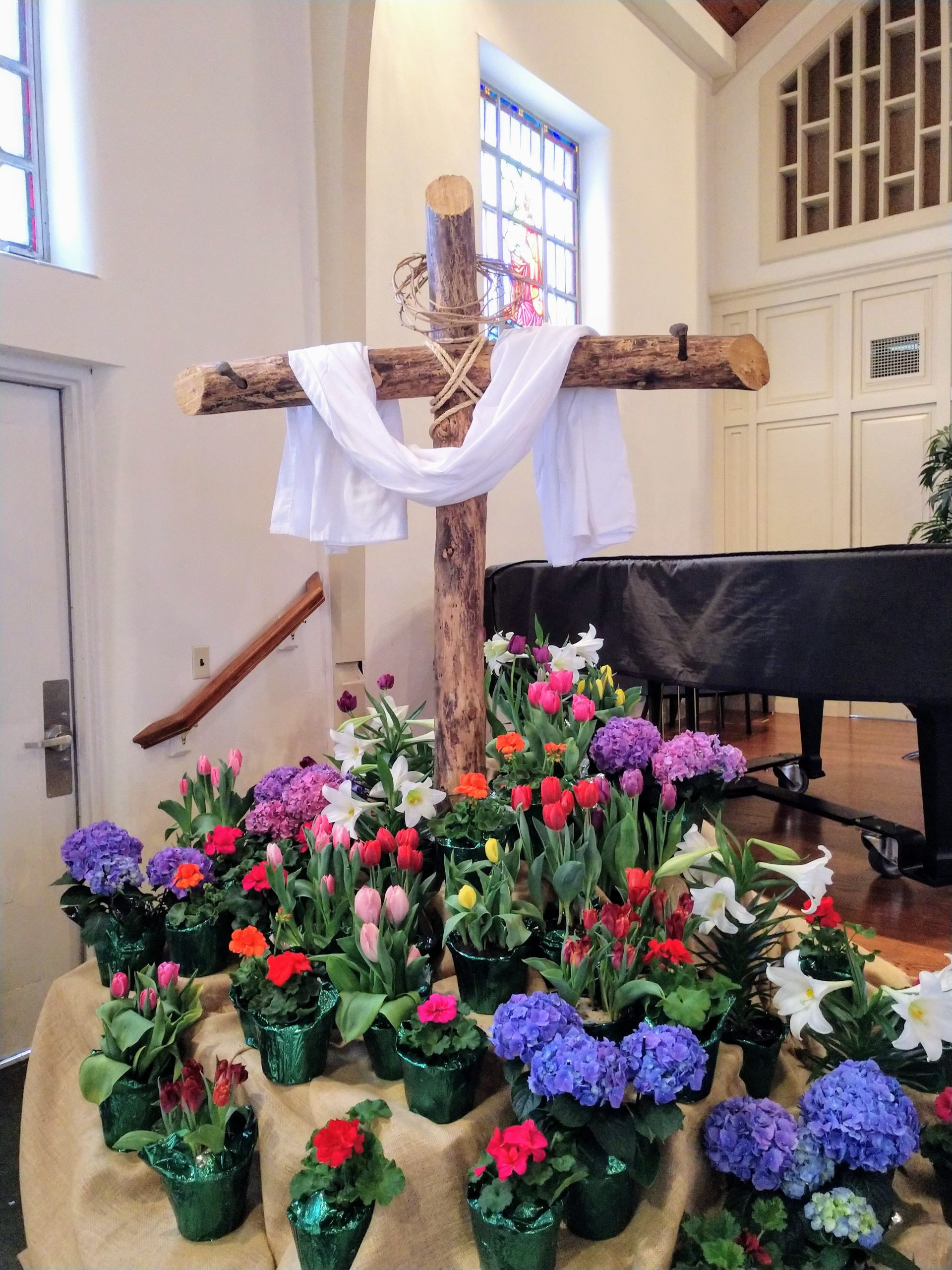 Confession
Almighty God, we confess to You
we want the easy answers, the shortcuts,
the quickest way to get what we want.
The ways of this world tempt us toward an easier life,
in which we do not care about others,
but only our own desires.
Forgive us for these desires that are not Yours.
Show us Your way of life,
that seeks justice for the oppressed,
relief for the suffering,
and love for the least.
Guide us into Your way,
That seeks truth and healing
even when it painfully strips away our illusions.
Keep us on the path of knowledge and insight,
knowing that You are with us, always.
In the name of Jesus, we pray. Amen.
Adapted from a prayer at rev-o-lution.org
Assurance of God's Grace
Based on Jeremiah 31
Thus says the Lord,
who gives the sun for light by day
and the fixed order of the moon and the stars for light by night,
who stirs up the sea so that its waves roar
Do not weep,
wipe the tears from your eyes;
there is hope for your future.
I have loved you with an everlasting love;
therefore I have continued my faithfulness to you.
Again I will build you, and you shall be built.
I will put my law within you, and I will write it on your hearts;
I will be your God, and you shall be my people.
You shall all know me, every single one of you are mine.
For I will forgive your iniquity, and remember your sin no more.
In Prayer Together
Holy Lord God Almighty, heaven and earth are full of Your glory.
And we are so small in the vastness of the universe You created!
Yet You created us in Your image,
gave us hearts to love,
minds to understand,
bodies to live and explore.
You fill us with Your Spirit in every breath we take.
Draw us into the deeper way of life You intend for us,
a life of wisdom, insight, knowledge, and exploration.
A life that pursues justice, practices mercy, and lives in humility,
knowing we can never fully understand or know You,
yet You are with us and know us.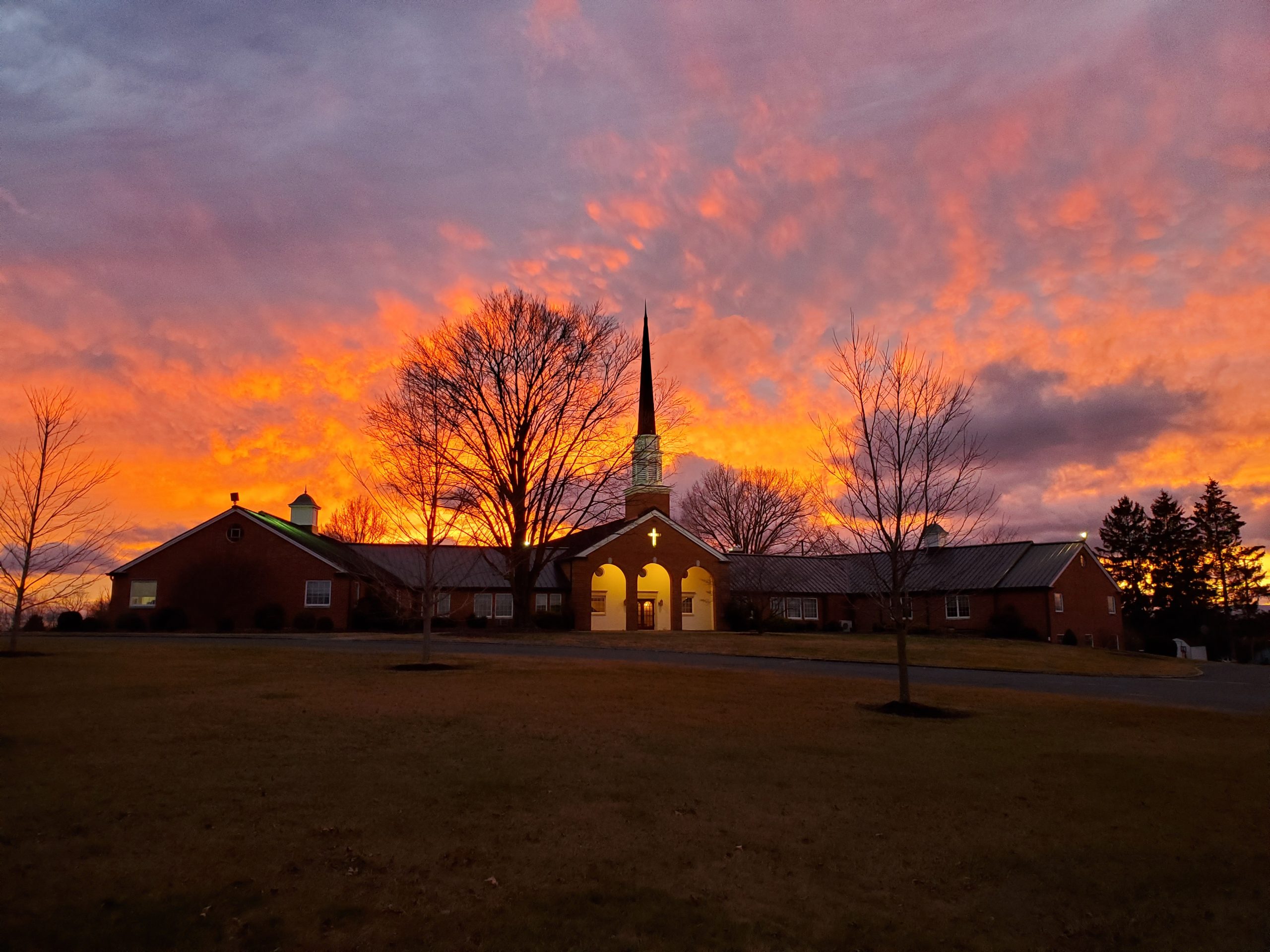 Share with us your healing touch.
Renew our fellowship and faith.
Strengthen us in all of your mercies.
And send us to share with those who need.
We give You thanks and praise,
our hurt and sorrows,
and lift them all to You. Amen.
Adapted from a prayer at rev-o-lution.org
May the Lord bless you and keep you.
May God bless you with courage to trust in his forgiveness
and keep you from fearing to place yourself in his hands.
May God hold you in the grace that washes you,
And send you in the Spirit that delivers you.
May God remind you,
that it is in Christ that you are truly free. Amen.