Artwork by Aidelle Kasemmongkol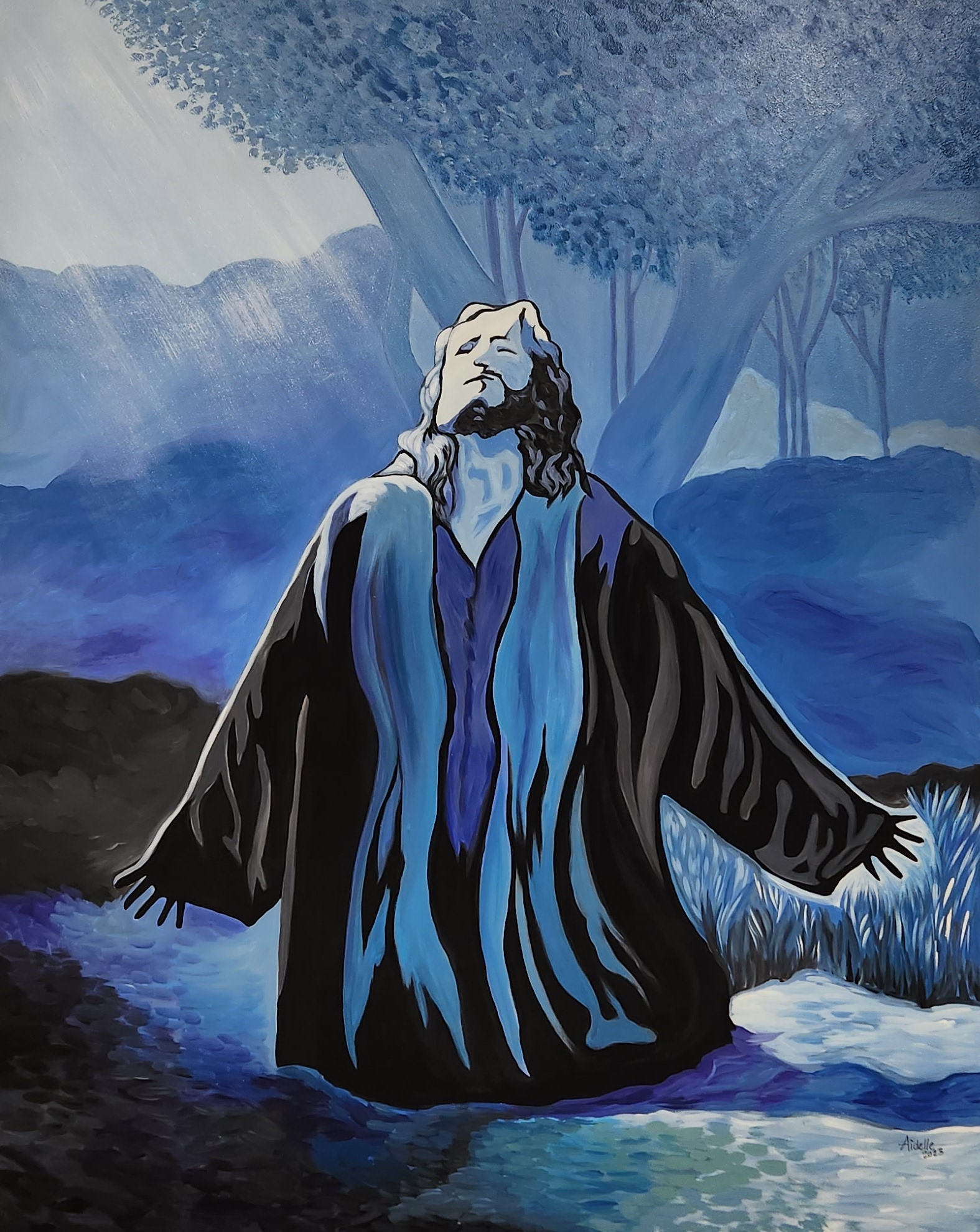 I.

Gethsemane (Jesus in the garden)

And He came out and proceeded as was His custom to the Mount of Olives; and the disciples also followed Him. When He arrived at the place, He said to them, "Pray that you may not enter into temptation." And He withdrew from them about a stone's throw, and He knelt down and began to pray, saying, "Father, if You are willing, remove this cup from Me; yet not My will, but Yours be done." Now an angel from heaven appeared to Him strengthening Him. And being in agony He was praying very fervently; and His sweat became like drops of blood, falling down upon the ground. When He rose from prayer, He came to the disciples and found them sleeping from sorrow, and said to them, "Why are you sleeping? Get up and pray that you may not enter into temptation." (Luke 22:39-46)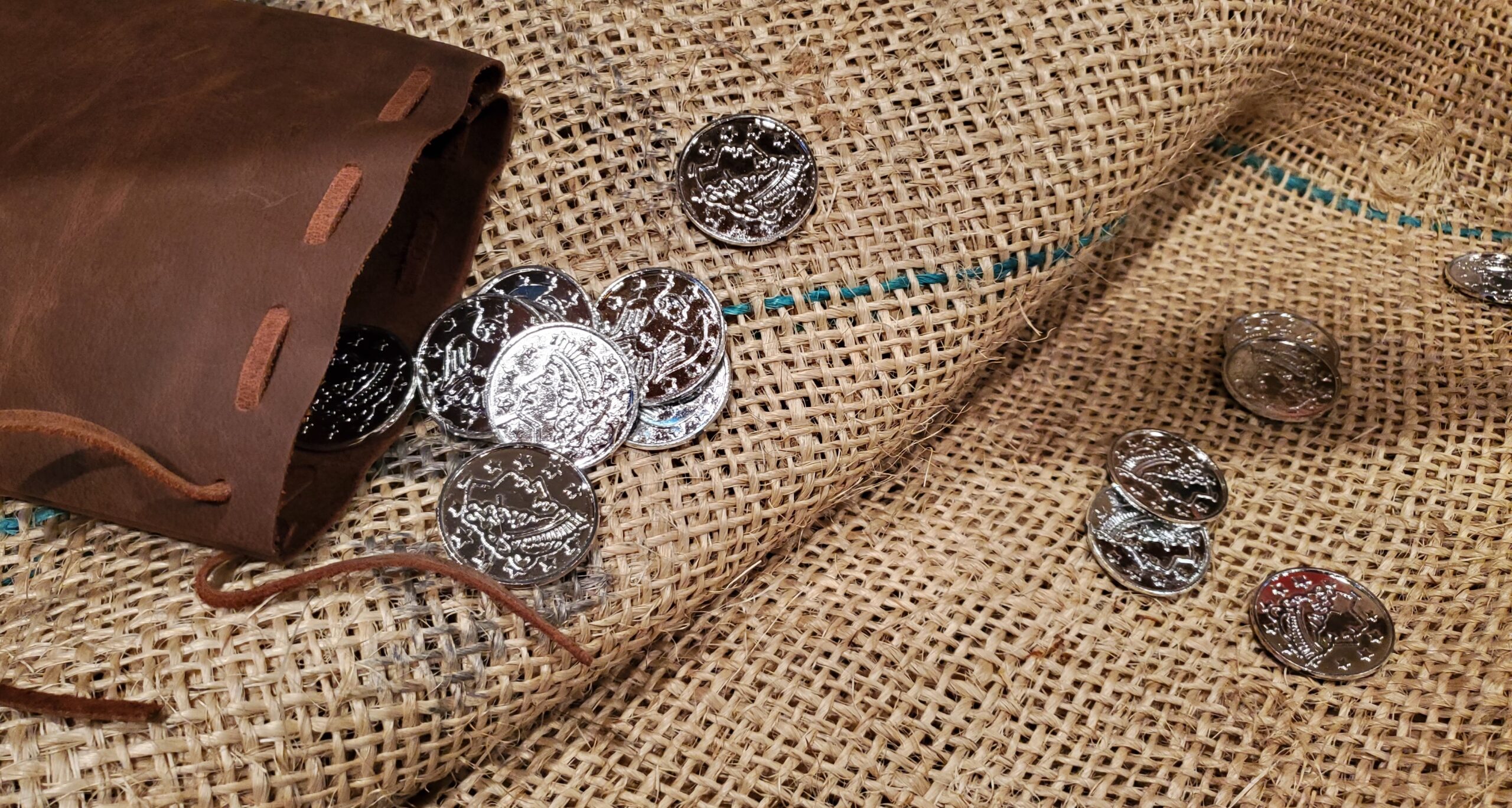 II.
Betrayal
Then one of the twelve named, Judas Iscariot, went to the chief priests and said, "What are you willing to give me to betray Him to you?" And they weighed out
thirty pieces of silver to him. From then on he began looking for an opportunity to betray Jesus. (Matthew 26:14-16) While He was still speaking, behold, Judas, one of the twelve, came up accompanied by a large crowd with swords and clubs, who came from the chief priests and elders of the people. Now he who was betraying Him gave them a sign, saying, "Whomever I kiss, He is the one; seize Him." Immediately Judas went to Jesus and said, "Hail, Rabbi!" and kissed Him. And Jesus said to him, "Friend, do what you have come to do."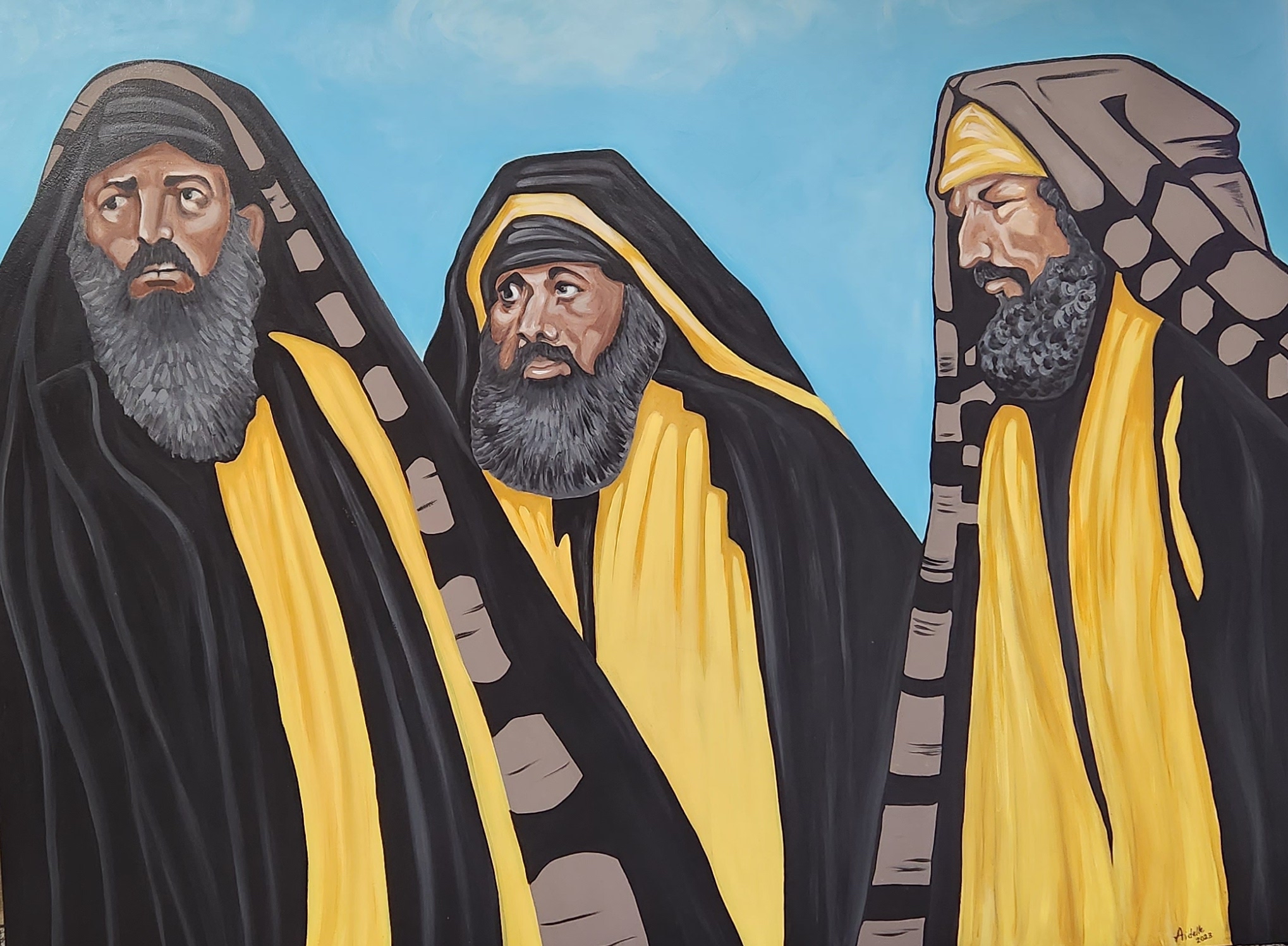 III.
Trial
Now the chief priests and the whole Council tried to obtain testimony against Jesus to put Him to death, but they were not finding any. For many were giving false testimony against Him, but their testimony was not consistent. Some stood up and bore false witness against Him, saying, "We heard Him say, 'I will destroy this temple made with hands, and in three days I will build another made without hands.'" Not even in this was their testimony consistent. The high priest stood up and came forward and questioned Jesus, saying, "Do You not answer? What is it that these men are testifying against You?" But He kept silent and did not answer. Again the\ high priest was questioning Him, and saying to Him, "Are You the Christ, the Son of the Blessed One?" And Jesus said, "I am; and you shall see THE SON OF MAN SITTING AT THE RIGHT HAND OF POWER, and COMING WITH THE CLOUDS OF HEAVEN." Tearing his clothes, the high priest said, "What further need do we have of witnesses? You have heard the blasphemy; how does it seem to you?" And they all condemned Him to be deserving of death. Some began to spit at Him, and to blindfold Him, and to beat Him with their fists, and to say to Him, "Prophesy!" And the officers received Him with slaps in the face. (Mark 14:55-65) Early in the morning the chief priests with the elders and scribes and the whole Council, immediately held a consultation; and binding Jesus, they led Him away and delivered Him to Pilate. (Mark 15:1)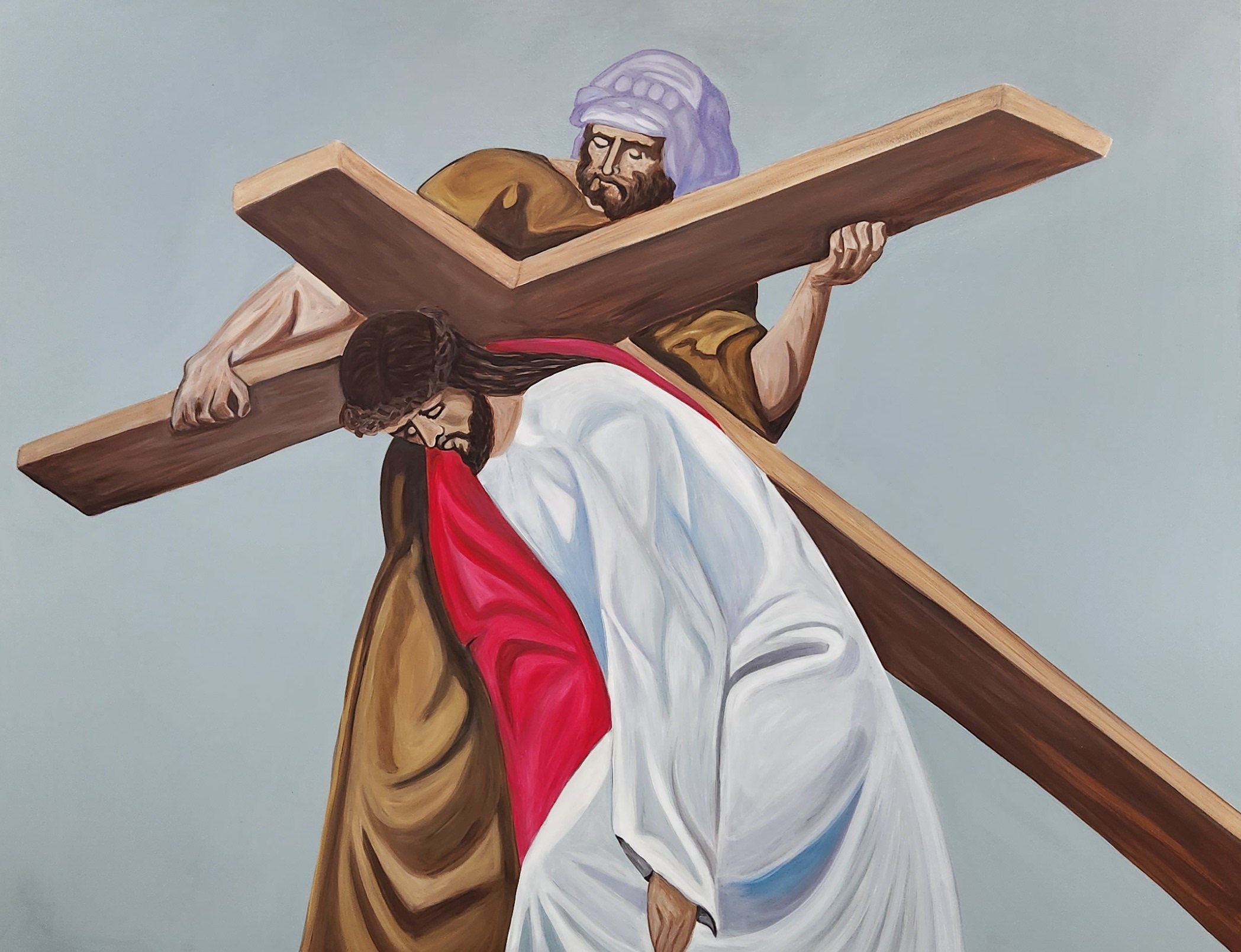 IV.

Crown of Thorns Simon Takes Up His Cross (Roman soldiers mocked Jesus)

 They dressed Him up in purple, and after twisting a crown of thorns, they put it on Him; and they began to acclaim Him, "Hail, King of the Jews!" They kept beating His head with a reed, and spitting on Him, and kneeling and bowing before Him. After they had mocked Him, they took the purple robe off Him and put His own garments on Him. And they led Him out to crucify Him. They pressed into service a passerby coming from the country, Simon of Cyrene, to bear His cross. (Mark 15:17-21)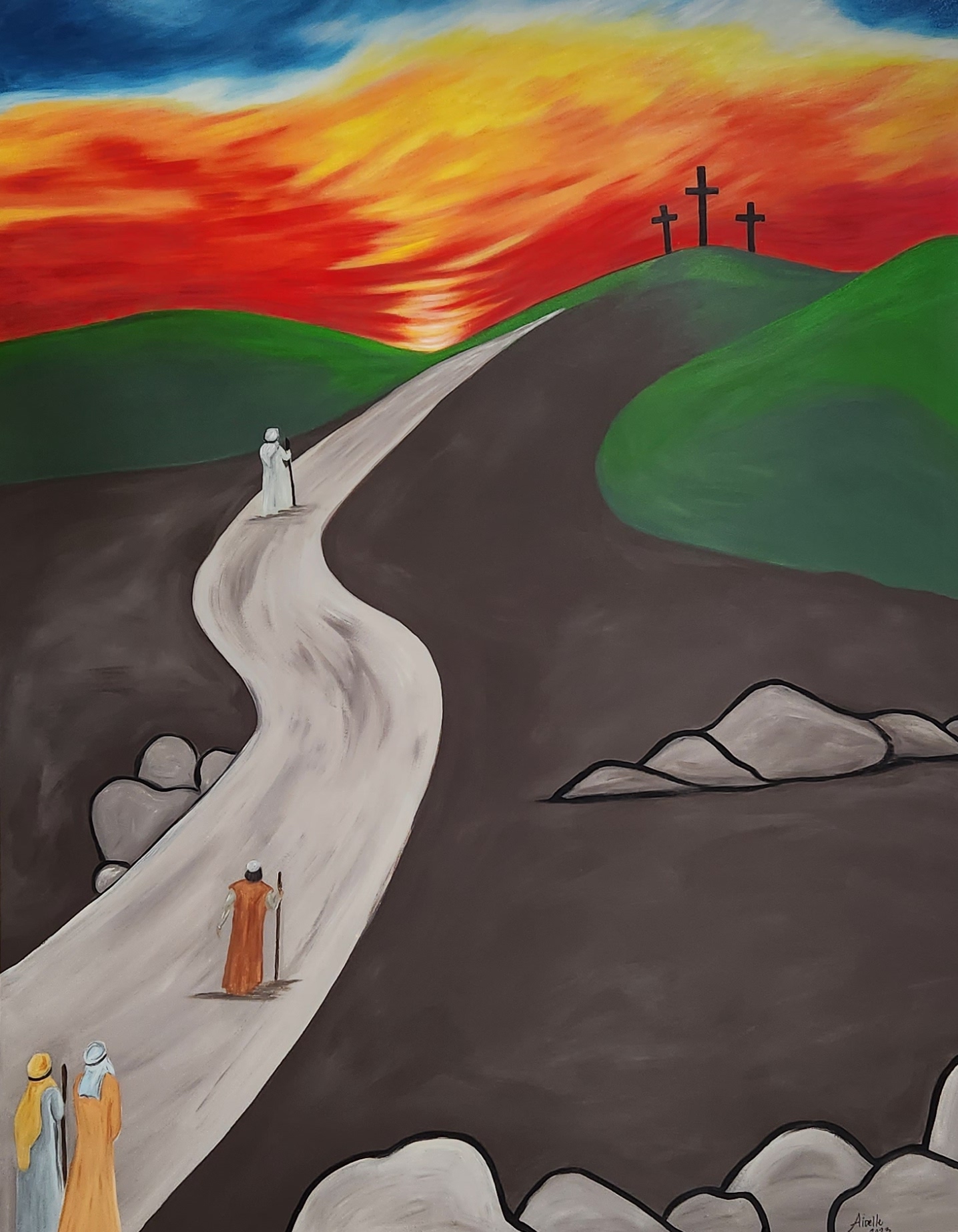 V.

Crucifiction (Luke 23:27-29, 32-49)

Following Him was a large crowd of people as Jesus was led away to be crucified of whom were women lamenting Him, but Jesus turned to them and said, "Daughters of Jerusalem, stop weeping for Me, but weep for yourselves and your children, for behold, the days are coming when they will say, 'Blessed are the barren, and the wombs that never bore, and the breasts that never nursed.'" Two others, who were criminals, were being led away to be put to deathwith Him. When they came to the place called, The Skull, they crucified Him and the criminals, one on the right and the other on the left. But Jesus was saying, "Father, forgive them, for they know not what they do." And they cast lots dividing His garments among themselves. The people stood by looking on, the rulers sneered at Him, saying, "He saved others; let Him save Himself if this is the Christ of God; His Chosen One." The soldiers mocked Him, offering Him sour wine, saying, "If You are the King of the Jews, save Yourself!"Now there was also an inscription above Him, THIS IS THE KING OF THE JEWS". One of the criminals hurled abuse at Him, but the other saw His innocence and rebuked the other saying, "We are indeed suffering justly, but this man has done no wrong." And he was saying, "Jesus, remember me when You come in Your kingdom!" And Jesus said to him, "Truly I say to you, today you shall be with Me in Paradise." From the sixth to the ninth hour there was
darkness over the whole land and the veil of the temple was torn. Jesus, crying out with a loud voice, said, "Father, INTO YOUR HANDS I COMMIT MY SPIRIT." Having said this, He breathed His last. When the centurion saw what happened, he began praising God, saying, "Surely, this man was the Son of God." And all the crowds who came for the spectacle, when they observed what had happened, began to return
beating their breasts. And all His acquaintances and the women who had accompanied Him from Galilee were standing at a distance, seeing these things.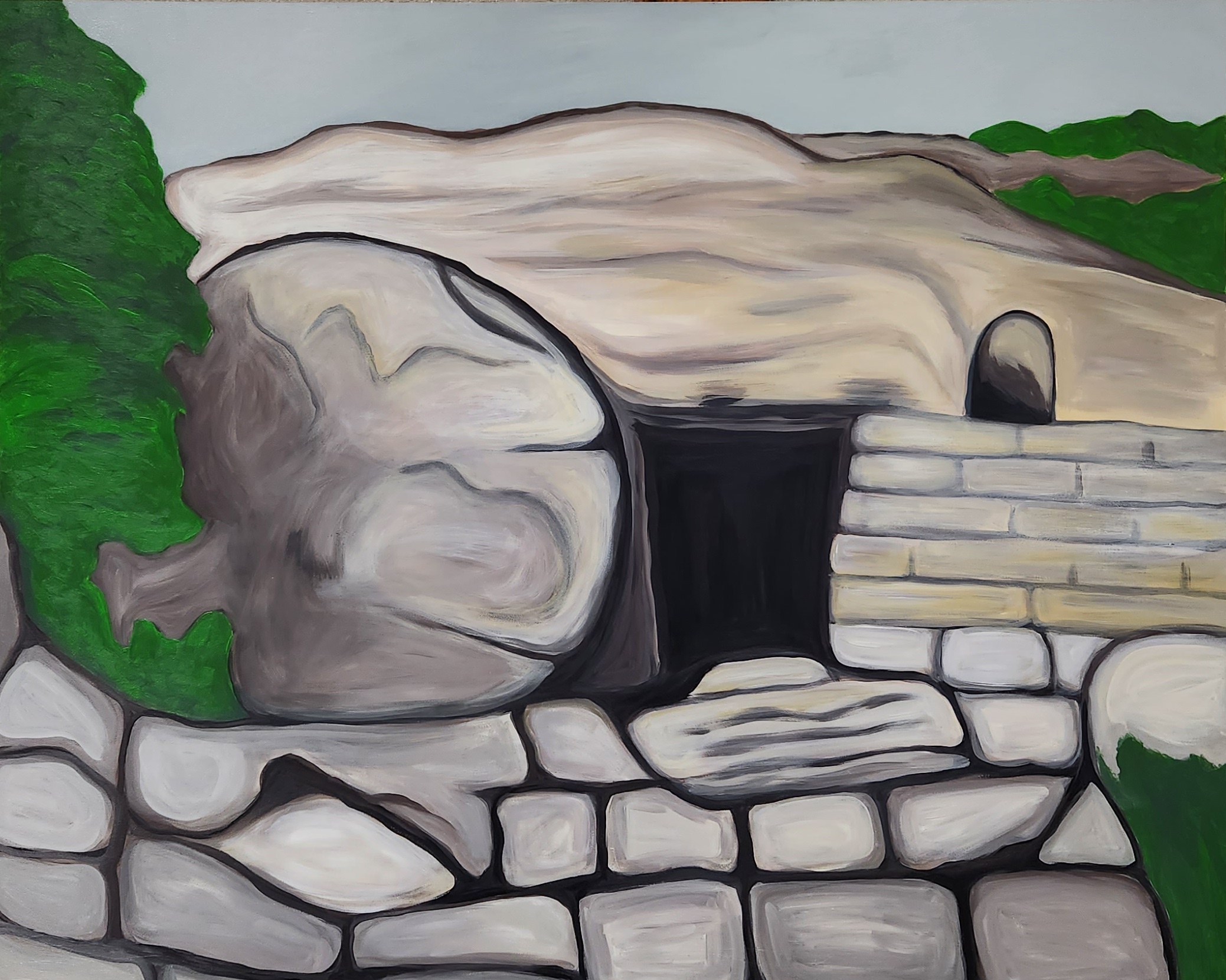 VI.
Burial
Jesus is Laid in the Tomb (Romans did not often allow burial of executed criminals, but the Jews believed in quick burial of the dead) When evening had already come, because it was the preparation day, the day before the Sabbath, Joseph of Arimathea, a prominent member of the Council, who himself was waiting
for the kingdom of God, gathered courage and went before Pilate, and asked for the body of Jesus. Pilate wondered if He was dead by this time and summoned the centurion to ask. After ascertaining this from the centurion Pilate granted the body to Joseph. Joseph brought a linen cloth and laid Him in a tomb which had been hewn out in the rock; and he rolled a stone against the entrance to the tomb. Mary Magdalene and Mary the mother of Jesus looked on to see where He was laid. (Mark 15:42-47)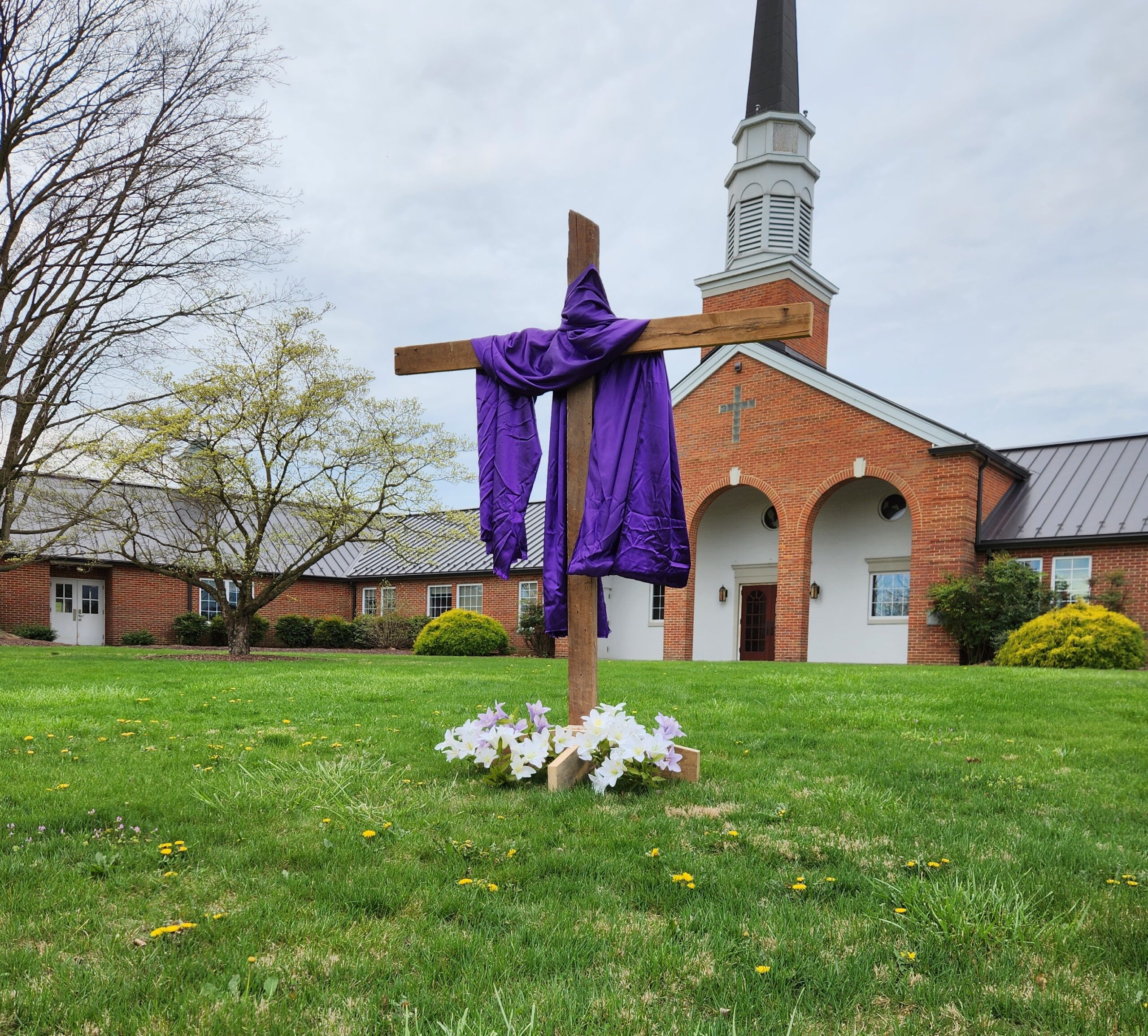 VII. Resurrection
Now after the Sabbath, as it began to dawn toward the first day of the week, Mary Magdalene and the other Mary came to look at the grave. A severe earthquake had occurred, for an angel of the Lord descended from heaven and came and rolled away the stone and sat upon it. The appearance was like lightning, the clothing as white as snow. The guards shook for fear and became like dead men. The angel said to the women, "Do not be afraid; for I know that you are looking for Jesus who has been crucified. He is not here, for He has risen, just as He said. Come, see the place where He was lying. Go quickly and tell His disciples that He has risen from the dead; and behold, He is going ahead of you into Galilee, there you will see Him; behold, I have told you." And they left the tomb quickly with fear and great joy and ran to report it to His disciples. And behold, Jesus met them and greeted them. And they came up and took hold of His feet and worshipped Him. (Matthew 28:1-9)
Close your eyes. Allow your mind to paint a picture of the Scriptures above.
Ponder. Ponder the incalculable power, majesty, and Love of the Risen Christ.
His power releases from death those who receive the gift of salvation He offers
and for which He died and was resurrected.
His majesty outshines all silver and gold to reign supremely.
His Love forgives and saves us from eternal
death. One of the great foundation stones, unshakable, unmovable, of our
Christian faith, is the historic evidence for the resurrection of the Lord Jesus Christ.
Here you and I can stand and do battle for our faith, for our Lord and Savior. He is Risen. He Lives!