Good morning!  This page is intended to both serve as a continuing worship option for those participating in our worship service from home, and to serve in place of print resources during our in-person worship.  Following the worship service on Sunday, one or more video recordings from the service will be placed on this page, including the sermon.  This may take several hours, due to the time needed to process the videos.  We will email the congregation when the recordings have been posted.  If you would like to be added to our congregational email list, please contact pvcob.alive@gmail.com.

Our Senior High FaithX camp will be July 16-22!
The Weyers Cave Ruritan Club is hosting the American Red Cross Blood Drive to be held on Saturday, July 29, from 8:00 am to 1:30 pm at Pleasant Valley Church of the Brethren. We ask that you please consider donating blood to a wonderful cause!
The Sing Me High Music Festival is being held on August 11-12, 2023 at the Brethren & Mennonite
Heritage Center. Instead of a live pie auction, we will be holding three silent auctions for pies. One on
Friday evening and two on Saturday.
We need PIES and VOLUNTEERS! We invite your congregation to provide several pies for this event. They can be any type of pie including cream pies. Volunteers are needed for all aspects of the Festival. Go to this link to get more information and to volunteer: https://www.singmehigh.com.
We need volunteers to help with the silent auctions and this option is not on the website. Volunteers are asked to volunteer for a 4-hour time slot. They are given one ticket into the Music Festival for the day they are volunteering and a Sing Me High t-shirt (size needed). Each volunteer is asked to attend the Volunteer Training on Thursday, August 10 th at 7pm at the Heritage Center. If you are able to volunteer contact Sandy Kinsey at 540-810-0553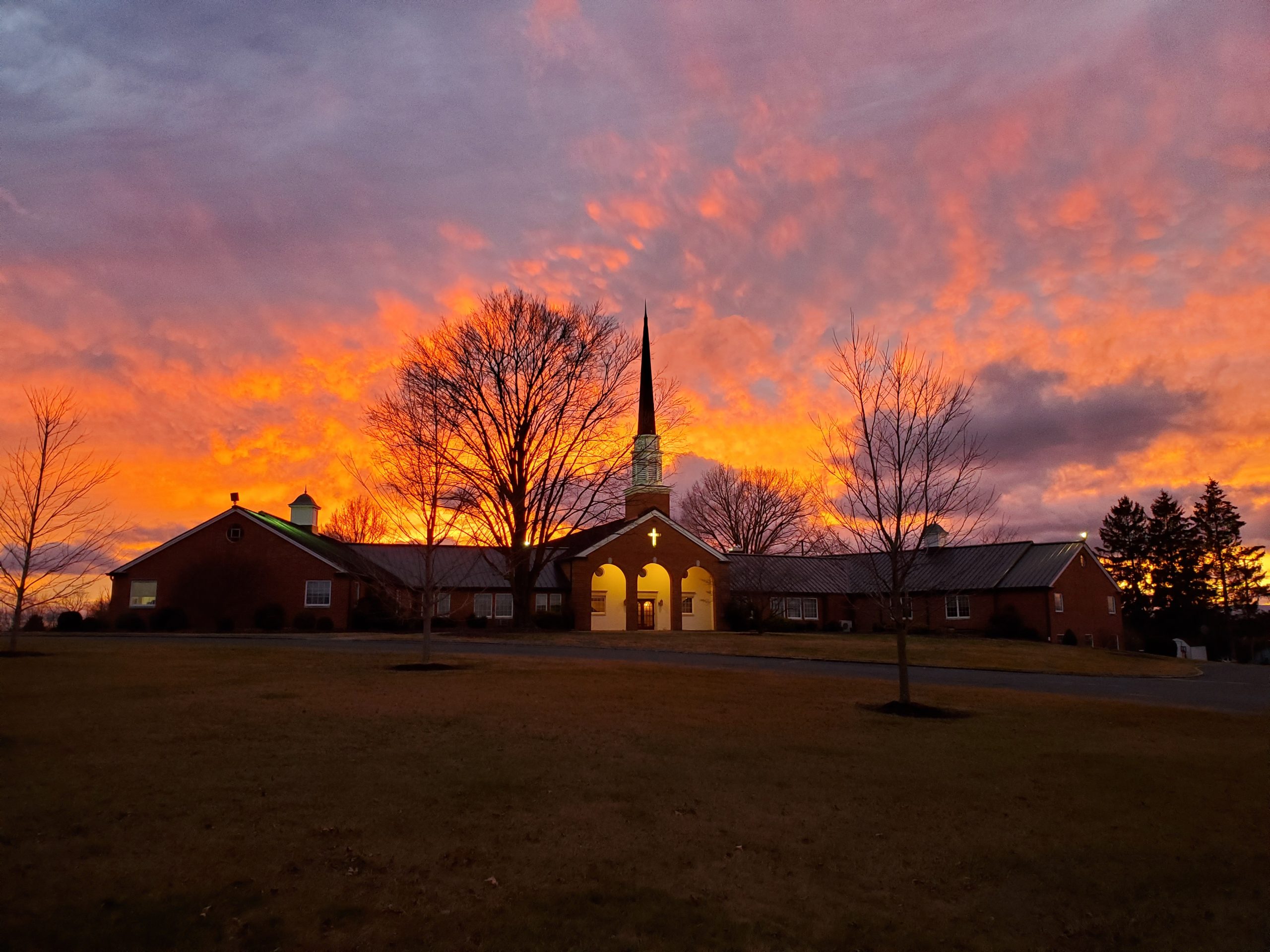 Gathering Music 
Gathering Prayer
Welcome & Announcements     
Call to Worship   
Leader: In your relationships with one another, have the same mindset as Christ Jesus:
All:   3 Don't be selfish; don't live to make a good impression on others. Be humble, thinking of others as better than yourself.
Leader:  4 Don't just think about your own affairs, but be interested in others, too, and in what they are doing. 
All: 5 Your attitude should be the kind that was shown to us by Jesus Christ, 6 who did not demand and cling to his rights as God, 7 but laid aside his mighty power and glory, taking the disguise of a slave and becoming like men. 
Leader:  8 And he humbled himself even further, going so far as actually to die a criminal's death on a cross. 
All:  9 Yet it was because of this that God raised him up to the heights of heaven and gave him a name which is above every other name,
Leader:  10 that at the name of Jesus every knee shall bow in heaven and on earth and under the earth,

All:  11 and every tongue shall confess that Jesus Christ is Lord, to the glory of God the Father.
Hymn
Jesus Christ, God's Only Son
Sharing our Gifts
Invitation to Give
Offering                                                               
Presentation                        
Prayer
Sharing our Praises and Prayer Requests
In Prayer Together
Prayer Song
Agnus Dei
Children's Time
Ministry in Music
What Makes Brethren "Brethren?"  Part 1
Hymn                                                Count Well, The Cost                      437
Hymn                                        Be Present at our Table, Lord                      457
Praise Song
I Will Follow
Benediction