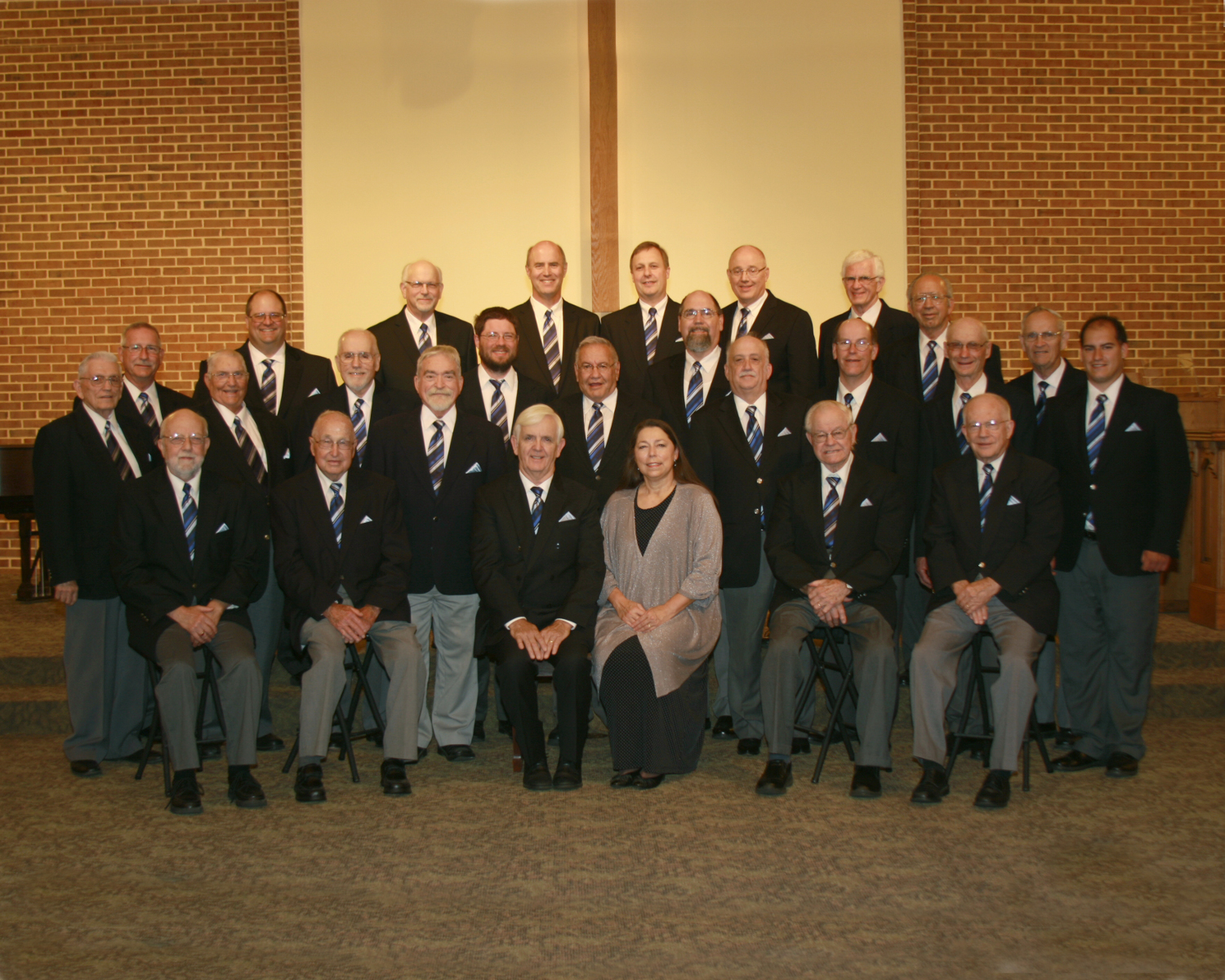 The Rockingham Male Chorus will present a program of Sacred Music on Sunday, December 3rd, at Pleasant Valley Church of the Brethren located at 91 Valley Church Road, Weyers Cave, VA. The program will begin at 7:00 P.M. and everyone is welcome. There is no admission charge however a free-will offering will be received.
The Rockingham Male Chorus of the Shenandoah Valley of Virginia is a group of volunteer musicians from a variety of backgrounds, careers and denominations who welcome the opportunity to travel and sing the gospel of Christ. "The Singing Men" as they are known, travel hundreds of miles on an annual basis giving 20-30 concerts covering an area from Pennsylvania to Florida.
Organized in 1966, the founder and original director of the Rockingham Male Chorus was Dr. Nelson T. Huffman, a music professor who taught at Bridgewater College in Bridgewater, Virginia. Dr. Huffman led the "Singing Men" through their 500 th concert before retiring in 1987. The Chorus subsequently reorganized and selected David MacMillan to serve as its director.
David MacMillan, a graduate of Shenandoah Conservatory of Music in Winchester, VA continues to serve as the director of the Chorus, and his wife, Kathy, serves as accompanist. Chorus members gather on a weekly basis from September until May for rehearsals. Presently, the Chorus has provided over 1300 concerts and still enjoys the active participation of one charter member.
The members of the Rockingham Male Chorus enjoy good fellowship and a strong camaraderie as well as a common sense of mission. They love to share the Word in their concerts and welcome the opportunity to greet and fellowship with their audiences in Christ's name.
The ministry of the Rockingham Male Chorus includes numerous recordings on cassette tapes and compact discs that are available for purchase.