On March 29th we will celebrate our regular 5th Sunday Sharing Sunday. We will have a single shared worship service at 10:30AM, and beforehand we will have a fellowship time with light breakfast available at 9:30AM. During this fellowship time, we will also be assembling school kits for Church World Service.
CWS delivers these kits to children in places and times of need, in order to give them basic tools for learning. Recipients include children in impoverished areas, refugee camps, and locations recovering from natural disasters.
We will be collecting items for these kits between now and March 22. There will be a display in the Narthex, where you can commit to providing certain donations for the kits by signing up and taking a slip of paper for the donation. Donations can be delivered to the Narthex as well, and be turned in at the display table. We have set a goal of assembling 100 kits.
Thank you for sharing God's love with children in need!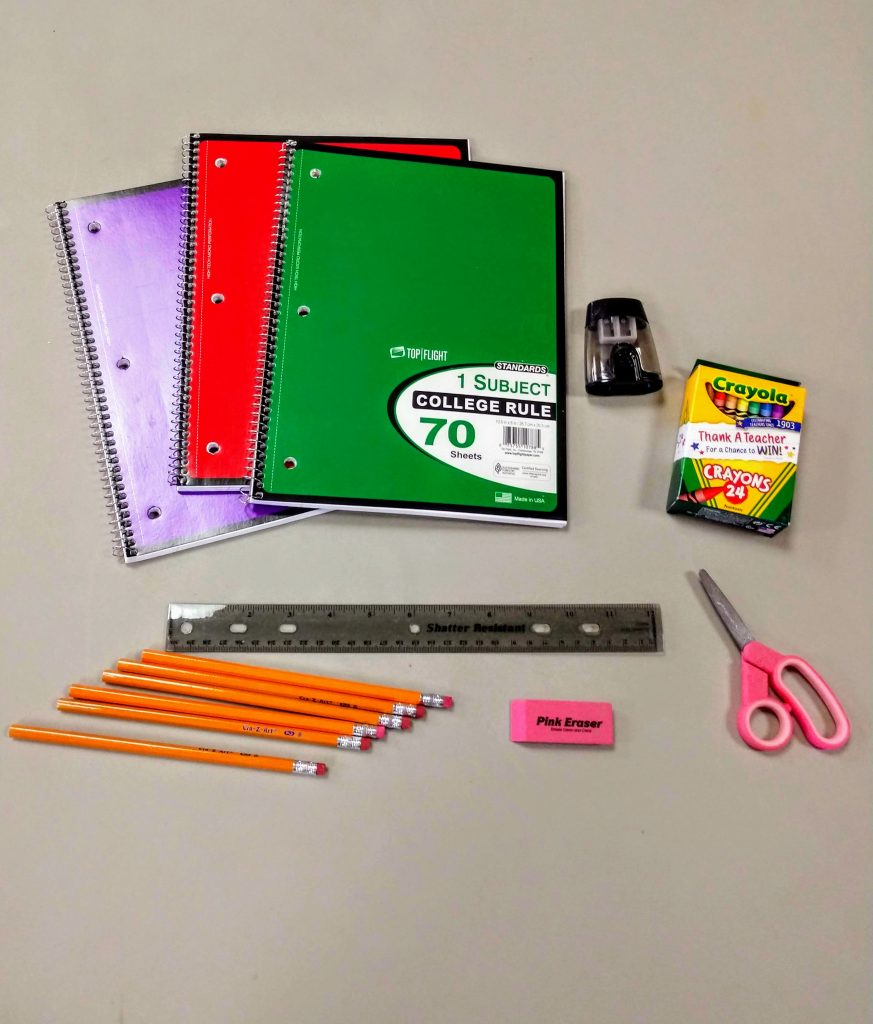 CWS School Kits include:
One pair of blunt scissors removed from the package (rounded tip, only)
Three 70-count bound notebooks or notebooks totaling 200-210 pages (no loose-leaf or filler paper)
One 30-centimeter / 12" ruler
One hand-held pencil sharpener removed from the package
One large eraser (no pencil cap erasers)
Six new, unsharpened pencils with erasers (please remove pencils from the package)
One box of 24 crayons (only 24)
One 12"x14" to 14"x17" finished size cotton or lightweight canvas bag with handles (solid color or kid-friendly fabric, no logos, reusable shopping bags or backpacks)