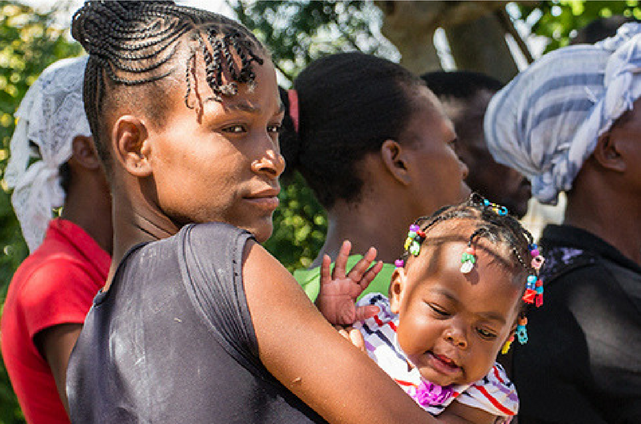 For decades, the people of Haiti have been running a challenging race. They have been plagued by political corruption, mismanagement, and natural disasters. These have combined to produce outbreaks of preventable diseases such as Cholera and to result in a flood of refugees leaving Haiti.
But that does not mean that Haiti is without hope. In Christ, there is always hope, and Christ's love for the people of Haiti has gained new expressions in the past twenty years.
In 2003, Leudivic St. Fleur, a former refugee from Haiti, and Church of the Brethren pastor, helped to start a new Church of the Brethren congregation in Haiti. That congregation has grown and multiplied, (currently there are 30 congregations and meeting points, and over 3,000 members) and is sharing God's love for the people around it, specifically by caring for the medical well-being of the people around them. Since 2012, with the support of individuals and congregations in the United States, the Church of the Brethren in Haiti has been hosting Mobile Medical Clinics to provide health care to neighborhoods around the country. Additionally, they have moved into the area of seeking to prevent illness through community development projects, including the building of latrines. We hope that these latrines will help to greatly diminish the spread of diseases (like Cholera) in the future.
This year, a matching grant has been given to the Haiti Medical Project to help fund the building of latrines in Haiti. Our congregational leadership has decided to take a special collection to help take advantage of these matching funds. Additionally, we have secured another $5,000 matching grant from Karis, to help with this project. This means that the first $5,000 we raise, will send $20,000 to build latrines in Haiti! Funds beyond our first $5,000 will continue to be matched as available from the Haiti Medical Project grant.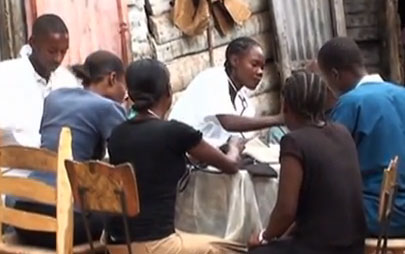 We hope to share the invitation to contribute beyond our congregation as well. Our music leadership has just completed production of an album of hymns and praise songs, entitled "While I Run This Race," featuring many wonderfully talented local musicians! We will be distributing this album with an invitation to make donations to the Haiti Medical Project. We hope that you will share with friends and neighbors, and invite them to get involved also. Our "neighborhood" is richly blessed. May we enlarge that blessing by sharing with those in need.
Lastly, please continue to pray for our Brethren in Haiti. They live in challenging circumstances, but God continues to do good work among them. May God watch over and protect them, and may their witness continue to grow.
Donations for the matching grants can be sent to the Pleasant Valley Church of the Brethren, 91 Valley Church Rd, Weyers Cave, Va 24486. Please indicate "Haiti" in the memo of your check.