Youth and Spiritual Development
With Gabriel Dodd
Pastor for Youth and Young Families,
Montezuma Church of the Brethren
Thursday, March 21, 7:00PM
Pleasant Valley Church of the Brethren
How do we help our children and youth to discover and know God? What is shaping their spiritual lives? How can we encourage growth and faithfulness in our own households? Pastor Dodd will share recent research into the spiritual lives of young people and the effective influence we can have as parents.
Pastor Dodd is a graduate of Eastern Mennonite Seminary and has focused on the spiritual formation of youth. He is the creator of the website,"Discovering God" and has served the Montezuma Church of the Brethren since 2015.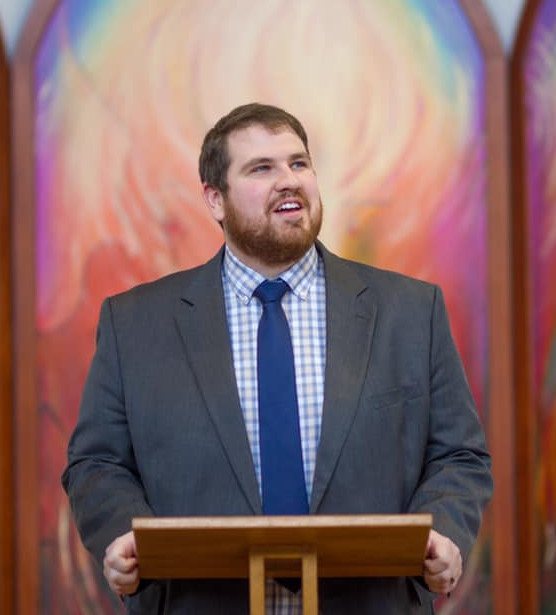 UNSOLVED MYSTERIES : Parenting in the 21st Century
When it comes to parenting, there is always more to figure out. The good news is that we are not alone! Come join us, as we explore questions of how to best support and encourage our kids, and not lose our minds in the process.
The Pleasant Valley Church of the Brethren is hosting a series of workshops exploring different topics in parenting today, These workshops will be coordinated with other local agencies and will involve expert leadership. Workshops will include explorations of parenting and technology, youth and spiritual development, and protecting our children from guns.
The Pleasant Valley Church of the Brethren has been called to be a part of Building God's Good in our Church, in our Community, and in the World. Toward this purpose, we are hosting a series of workshops and classes, titled "Building the Good" with the purpose of equipping and being a resource to those around us. This is based on Paul's call in Ephesians 4:12, reminding us that God's gifts are given, "to equip the saints for the work of ministry, for building up the body of Christ."
Currently Scheduled Parenting Workshops:
Wednesday, March 21, 7:00 PM Youth and Spiritual Development