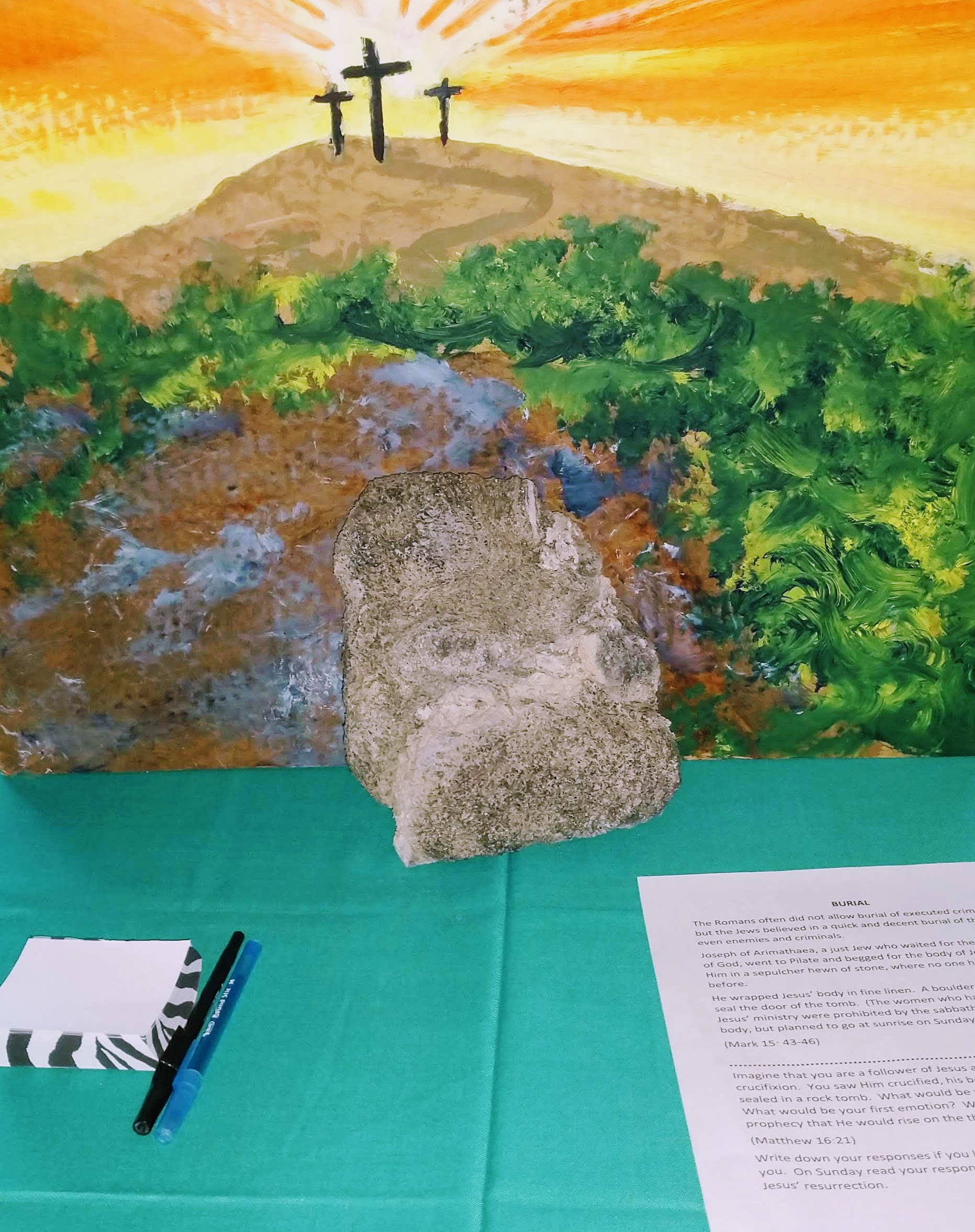 "Then Jesus cried again with a loud voice and breathed his last." (Matt 27:50)
Today we remember Jesus sacrifice of love, accepting the cross and entering into death for our sake. You are invited to the Pleasant Valley Church of the Brethren for a series of self-guided meditations, remembering the dark and challenging days that preceded Easter, and God's faithfulness in the darkness.
The church will be open 8AM to 8PM Friday and Saturday for you to come and participate. Please come in the East Entrance (to the left as you come in from the road).