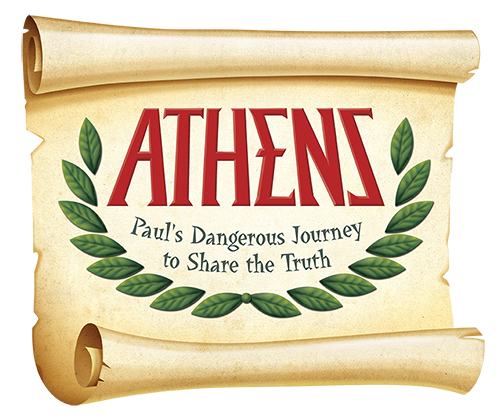 June 17-20, 2019
6:00 pm- 8:30 pm
Weyers Cave Community Center
Escape to Athens With Paul!
Imagine leaving a life of privilege and power to face angry mobs, painful imprisonment, and chain-breaking earthquakes—all to spread the life-changing truth of God's love. Learn the jaw-dropping story of the Apostle Paul…straight from Paul himself! In an ancient "anything goes" culture, Paul will inspire kids to share the truth of God's immeasurable love today!
Children who are potty-trained through 5th grade may attend.
Questions? 540-234-9921